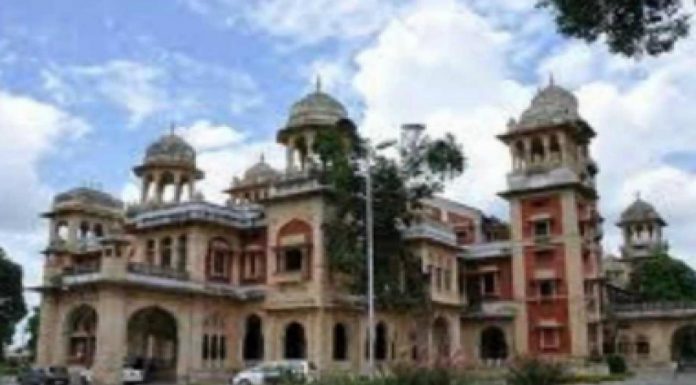 Vikram Harijan, an Assistant Professor at Allahabad University, has reportedly gone on an indefinite leave claiming that he fears getting 'lynched' on the university campus. Harijan was issued a show-cause notice by the university authorities after a video, where he was seen making hateful statements against Hindu gods went viral in August.
As per reports, Vikram Harijan is yet to file a reply to the university's show-cause notice. ABVP had filed a complaint against Harijan, an Assistant Professor in the Medieval and Ancient History department.
In a short video that went viral last month, Harijan was seen claiming that he had taken some of his friends and went to the temple in his native village, where he had urinated on the Shivling. Vikram is seen saying that there is a superstitious fear among people that if they disrespect the gods something bad will happen. He claims that to show that no god can do any harm to him, he went and urinated on a Shivling but nothing has happened to him all this while and he has been leading a successful life.
After the video went viral, Vikram Harijan had claimed that video had been uploaded by one of his PhD students named Ranjit Saroj to defame him and due to animosity.
Vikram had claimed that the video was from 2017 where he was addressing a small gathering on the occasion of BR Ambedkar's birth anniversary. He had claimed that he was just trying to make a point that people can move forward with their hard-work and not depend on destiny.
However, a blog-post had also surfaced later, where it was claimed that Dr Vikram Harijan has been harassing his PhD student Ranjit Saroj since long and he also owed him money. The blog post claimed that Harijan has been forcing Saroj to hold protests and defame his 'upper caste' rivals. As per the post, when Saroj objected to be a part of his activities, Dr Vikram had threatened him that he will ruin his career. We could not verify the claims made by the blog post.
Speaking to The Hindu earlier this month, Vikram Harijan had claimed that the video was uploaded by Ranjit Saroj because Saroj has a personal animosity against him and wants to show him his 'Aukaad' because despite both of them being from scheduled castes, Saroj is a Paasi and thinks his caste is superior to that of Vikram Harijan.
Saroj had refuted Harijan's claims and had stated that he had uploaded the video because he was sick of Harijan's repeated harassment and insult of Hindu gods. Saroj had stated that the constitution of India gives equal rights to everyone and no one should insult a religion like this.
AU's chief proctor RS Dubey had stated that if Dr Vikram Harijan perceives a threat to his safety he should seek the help of police and as the president of the teachers' association in the University, he condemns such hurtful remarks against religious beliefs made by a teacher.
Source: OP India