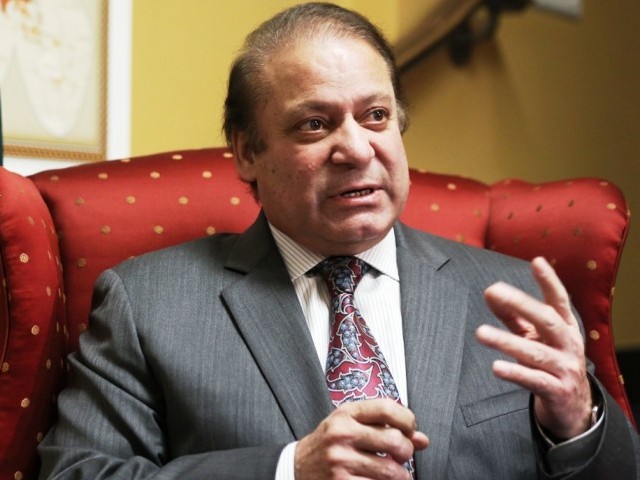 At Temple, Pakistan PM Nawaz Sharif Reaches Out To Minorities
Nawaz Sharif visited the 900-year-old Katas Raj temples. (Reuters File Photo)
KATAS, PAKISTAN: Pakistan's Prime Minister Nawaz Sharif on Wednesday inaugurated the restoration of an ancient Hindu temple complex in Pakistan's Punjab, a symbolic gesture that may appeal to the Muslim nation's minority communities and soften the country's image abroad.
However, the visit and other recent overtures to minority faiths and women, including the passing of pro-women legislation, could also alienate powerful religious hardliners opposed to social change.
Sharif's visit to the 900-year-old Katas Raj temples, one of the holiest sites in South Asia for Hindus, comes at a time when relations with India are at a low ebb and show few signs of improving.
"In my personal view, we are all are equal – Muslims, Hindus, Sikhs, Christians – and people belonging to other religions; we are all one," Sharif told Reuters after a Hindu ritual was performed at the temples, located in the village of Katas some 110 km (70 miles) south of the capital Islamabad.
At the ceremony, attended by senior Christian, Sikh and Hindu leaders, Sharif chastised hardline Muslim scholars who use "strange interpretations" of Islam to preach hate against other religions.
"I believe this is not lawful. No one should try to teach this sort of lesson, nor should anyone heed such lessons," Sharif said.
Critics say Sharif's government has not done enough to tackle hardline religious groups inside Pakistan, including some with militant links, and accuse members of the ruling PML-N party of maintaining links with sectarian hardliners.
Pakistani officials want to improve the country's image, marred by religious violence and the persecution of minorities, in a bid to lure Western investors who are reluctant to come despite healthy economic growth and improving security.
"Pakistan's image, economy, foreign investment, security – they are all interlinked," said an aide to the prime minister.
Elections Next Year
Political analysts say Sharif's visit to the Katas Raj temples was part of an effort to reach out to minority groups ahead of a general election scheduled for 2018, and would also appeal to more liberal, urban voters in Pakistan.
Non-Muslims make up only about three percent of the 190 million population, but they are clustered and their votes could swing some seats in the provinces of Punjab and Sindh.
Last month, Sharif re-named a university in honour of Abdus Salam, a Nobel Prize-winning physicist who was shunned for decades as he hailed from the small Ahmadiyya community.
A mob of about 1,000 people attacked and burned an Ahmadiyya mosque a few days after the renaming, although it is not clear whether the two events were related.
Sharif's attempt to burnish progressive credentials comes at a time when his party is confident it can retain power next year, boosted by the economic benefits from China's $57 billion investment in road, rail and energy infrastructure.
The government has in the past year passed a bill that removed a loophole in existing law that allowed people convicted of so-called "honour killings" to walk free if they were pardoned by family members.
The provincial government of Punjab, which is run by Sharif's bother Shebhaz, also enacted the Women's Protection Act, giving women legal protection from domestic, psychological and sexual violence.
"Only a person who is secure about his vote bank can do that," said Nadeem Paracha, a columnist for the English-language Dawn newspaper.
Huma Yusuf, an analyst for London-based Control Risks, said Sharif was "testing the boundaries" by pushing a more progressive agenda on issues that appeal to young urban voters, but added this would not herald drastic changes.
"PML-N knows Pakistan very well, so they are unlikely to push the boundaries too much," she said.
© Thomson Reuters 2017