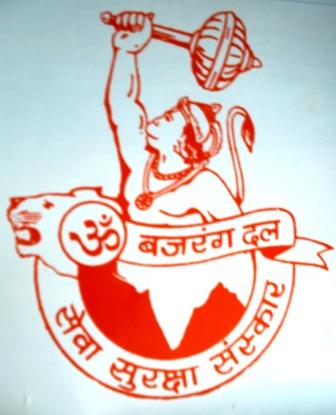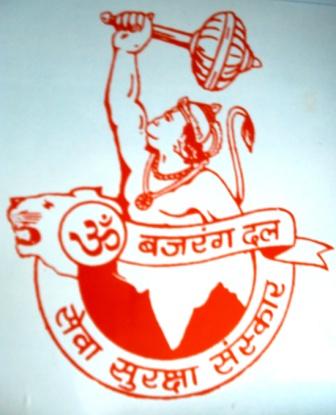 AGRA: In a break from tradition, Bajrang Dal plans to start wrestling and physical training courses for girls. The Bajrang Dal is seeking the help of the Durga Vahini, a VHP outfit, to traingirls at 'akharas'. 

'Shakti sadhna kendras' would be set up to train young girls with an aim to make them strong so that they too can stand by men who flex their muscles for the sake of the nation and religion. 

The saffron outfit has also announced to install 10,000 Hanuman idols across country, where the 'akharas' would be built. Idols of Lord Hanuman as high as five feet to six feet would be installed at 10 villages in every district to unite and motivate Hindus. The installation would collectively take place across the country on the occasion of Hanuman Jayanti, which is on April 4. 
The members of the saffron brigade claimed they would build 'akharas' at the spots where the idols of Lord Hanuman would be placed. Activities like physical training classes, wrestling and weekly meetings would be organized at the 'akharas', which would be developed as shakti saadhna kendras in future. The physical trainings to girls at the akharas would be given with the help of Durga Vahini members. 

Bajrang Dal convener Avneendra Pratap Singh alias Ajju Chauhan claimed installation of Lord Hanuman idols at villages would motivate people to visit temples and strengthen their faith. The 'akharas' would become a place for both worship and physical training. 

"We are trying to take the help of Durga Vahini to train the girls at the 'akharas'. If girls are self-dependent, they will not need men to protect them," said Ajju Chauhan. The timings of training of girls and boys would be different and the trainers would ensure total grooming of girls as well, he added. 

Surendra Mishra, Bajrang Dal convener of UP-Uttarakhand, said those villages with fewer temples or lack in basic amenities would be shortlisted for installation of the idols. "Once an idol is installed, people from adjoining areas and Bajrang Dal workers will regularly visit that village and motivate the administration as well as locals for development of the area," Mishra reasoned. 

The initiative of Bajrang Dal, the VHP's youth wing, comes close on the heels of Rashtriya Swayam Savak's pro-Hindutva campaign to develop 1.5 lakh "adarsh Hindu gaon" (model Hindu villages) across country. As part of this campaign, VHP and RSS leaders would plant Panchvati tree saplings in June and July. Regarded sacred by Hindus, the trees have been mentioned in the Ramayana and used in various forms of worship. The Panchvati trees include peepal (fig), bargad (banyan), goolar (cluster fig), bel (wood apple) and shami. The VHP activists would also plant tulsi (basil) saplings at the houses of Hindus at these villages.