It is the birth anniversary of the popular sacred text of the Hindus—The Bhagavad Gita. The holy scripture is comprised of 18 chapters and 700 verses. On the 11th day of the waxing moon, Shukla Ekadashi, in the Margashirsha month of the Hindu calendar, Gita Jayanti is observed. According to the legends, on this day, Lord Krishna gave his immortal message to Arjuna on the battlefield of Kurukshetra. The life-changing verses of Lord Krishna have been compiled into the sacred book that is even relevant today. The birth anniversary of The Bhagavad Gita is observed according to the phase of the moon, and in 2018, it will be celebrated on December 18. Timeless Lessons by Lord Krishna from the Bhagavad Gita. 
During Gita Jayanti, the followers of Lord Krishna recite or chant the entire scripture, followed by discussions and seminars by eminent scholars and Hindu priests to throw light upon the various facets of the holy book. The verses and quotes from The Bhagavad Gita reflect significance on our day to day lives. Since, the birth anniversary is also an Ekadashi; many devotees tend to keep fast on this day. Again, the temples which are majorly dedicated to Lord Krishna hosts special prayers and puja on the birth anniversary of The Bhagavad Gita. On the auspicious occasion, we have compiled meaningful quotes from the sacred Hindu holy text that you can share with your close members. Books on Lord Krishna That You Must Read.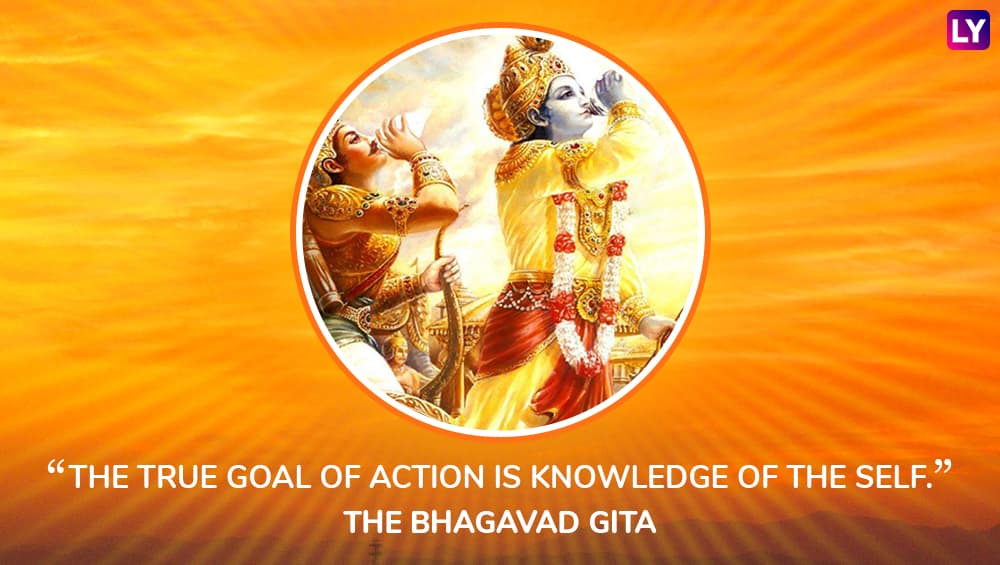 "The true goal of action is knowledge of the Self."–The Bhagavad Gita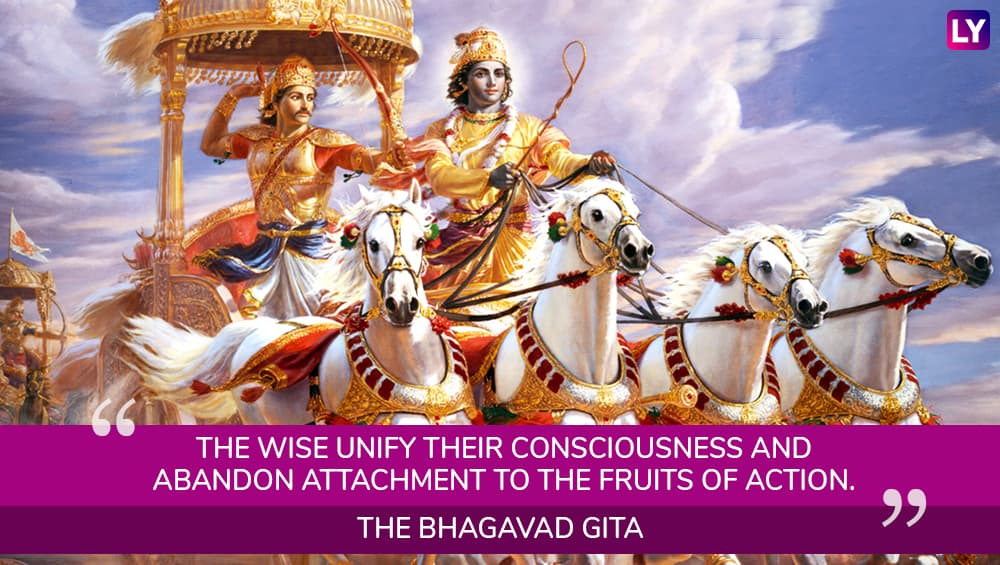 "The wise unify their consciousness and abandon attachment to the fruits of action." –The Bhagavad Gita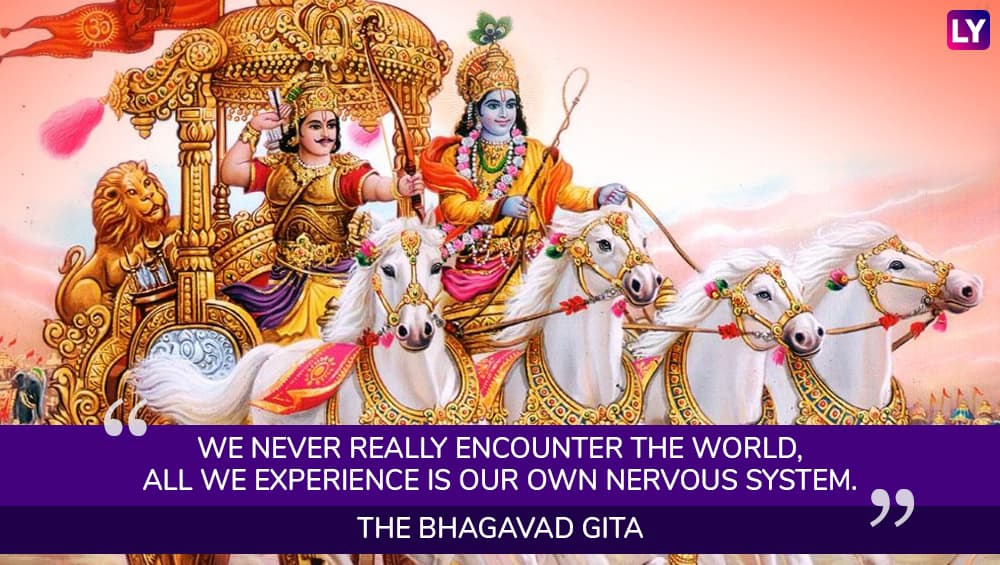 "We never really encounter the world; all we experience is our own nervous system." –The Bhagavad Gita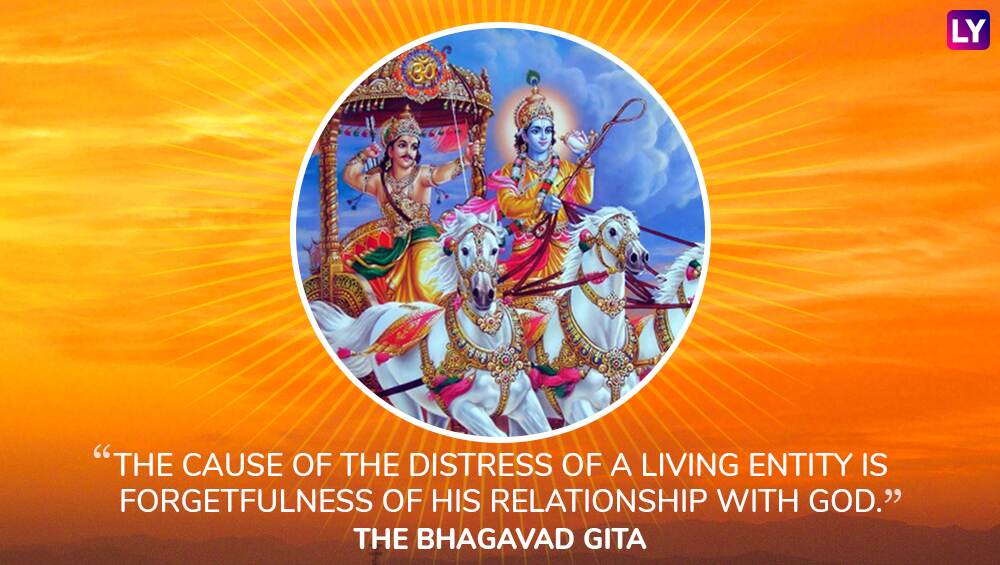 "The cause of the distress of a living entity is forgetfulness of his relationship with God." –The Bhagavad Gita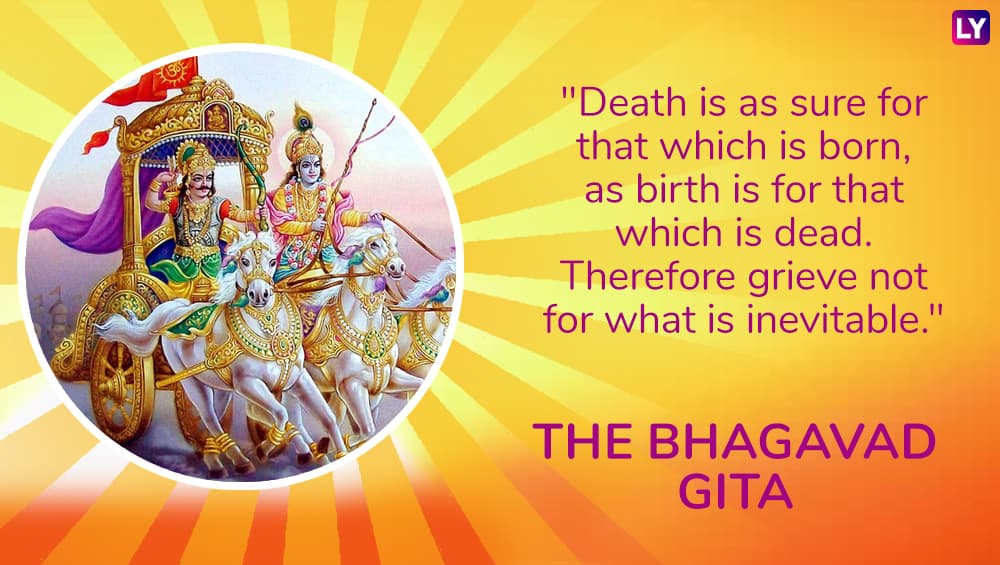 "Death is as sure for that which is born, as birth is for that which is dead. Therefore grieve not for what is inevitable." –The Bhagavad Gita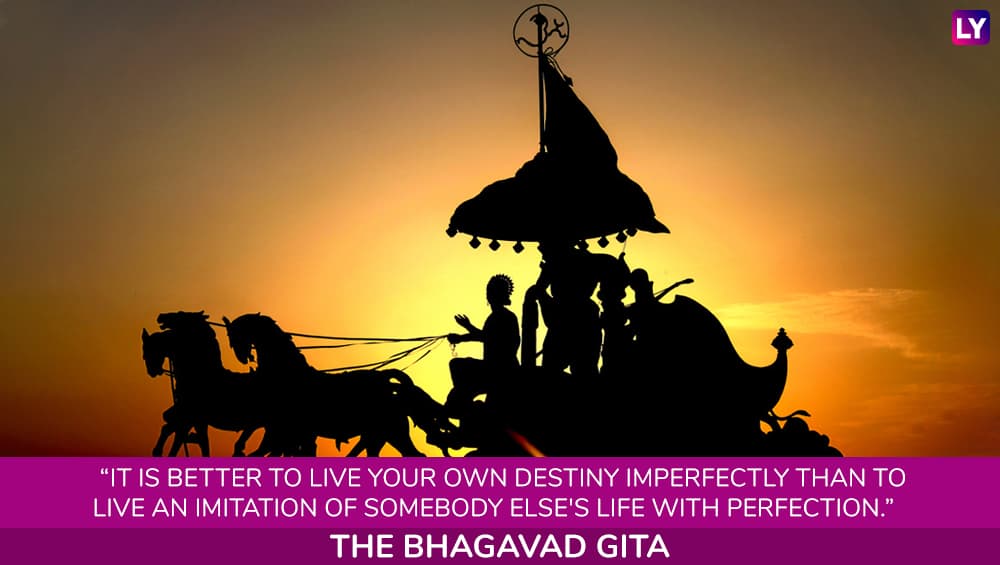 "It is better to live your own destiny imperfectly than to live an imitation of somebody else's life with perfection."  –The Bhagavad Gita
"One should strive and employ oneself to uplift oneself. One should never dishonour oneself. The self is one's friend as well as one's enemy." –The Bhagavad Gita
Scholars say that reading The Bhagavad Gita helps an individual to make right and fair decisions in life as they can self-analyse life from a new or different perspective. As mentioned in the holy Hindu book, go through the above quotes of Lord Krishna teachings to Arjuna about the immortality of the soul, the nature of the world and the consciousness illuminating everything. The message of Gita encourages us to be active and courageous in life.