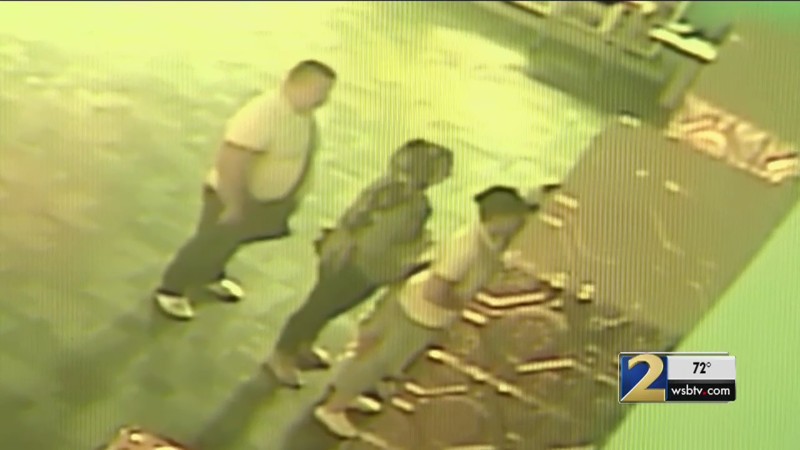 ATLANTA, GEORGIA, May 20, 2019 (AJC): [HPI note: temple management should take note of this incident; similar thefts have occurred elsewhere in the US. Vigilence is needed, especially not to allow one unknown person or group to be in the main sanctum area when the temple is otherwise empty without a priest or manager present.]
A priest at a Hindu temple in Cumming said a group of people pretending to be tourists stole nearly $15,000 worth of gold jewelry during a visit Thursday afternoon. The theft, which was caught on the house of worship's surveillance cameras, shows members of the group pulling gold necklaces and pendants off statues at the Sri Maha Lakshmi Temple of Atlanta in Forsyth County.
"I am totally shocked," priest Keshava Murthy told Channel 2 Action News. "We lost nearly $15,000 (in) gold jewelry." Murthy said the six-person group responsible for the theft included two men, two women, a teenager and a child. The video shows the men speaking with the priest while the women go to work pocketing jewelry from statues around the temple. "They took all the gold chains along with the pendants," Murthy said. He said one of the men visited the temple five days before the thefts, taking pictures of some of the statues during an apparent reconnaissance mission.