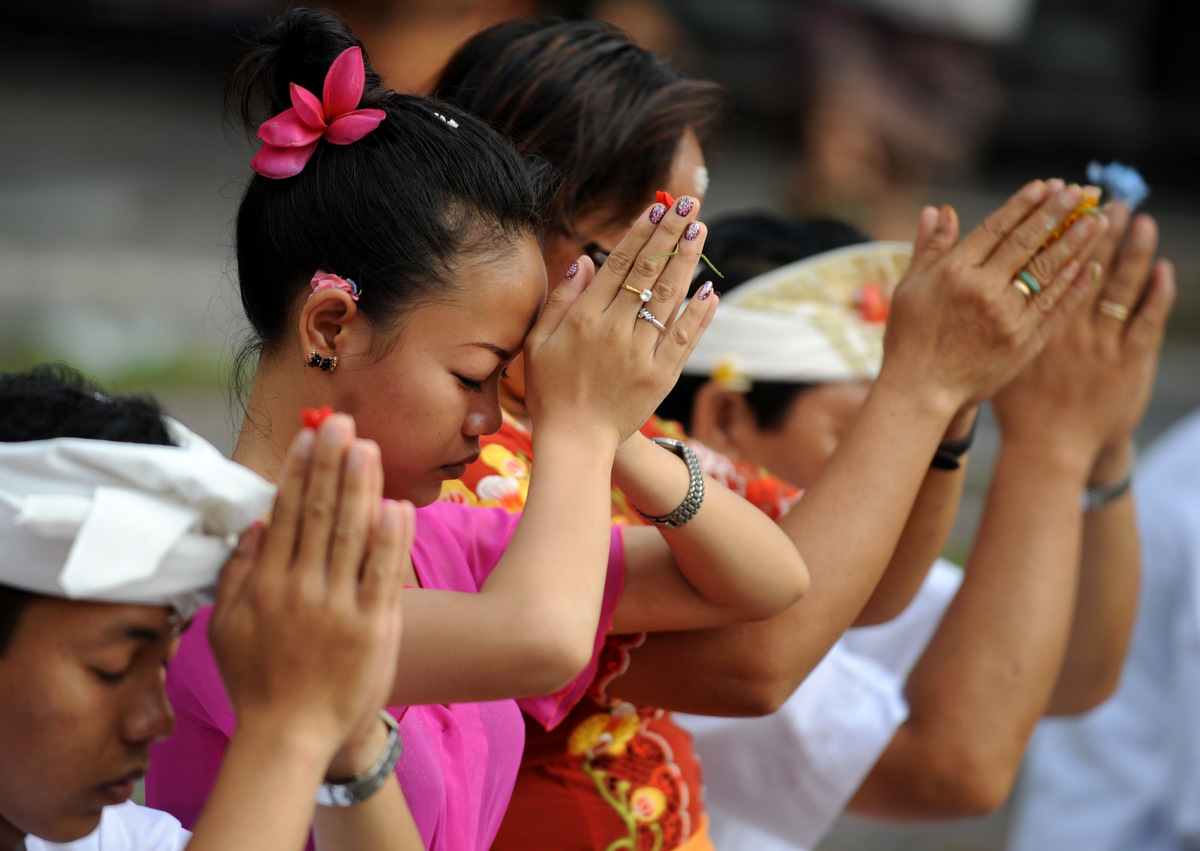 A Christian woman was sentenced to a prison term of 14 months in Bali, where the majority of people practice Hinduism, after she called offerings "dirty and disgusting," the Supreme Court of Indonesia announced.
"The defendant Rusgiani, who is also known as Yohana, has been proven validly and convincingly guilty of purposefully and publicly expressing herself in a way to ignite conflict and defame a certain religion in Indonesia," said chief judge Anak Agung Ketut Anom Wirakanta during the trial at the Denpasar District Court. "[The judges] have sentenced the defendant to one year and two months in prison."
According to the Jakarta Globe, the written ruling was published by the Supreme Court earlier this month, although it was delivered on May 14 at the Denpasar District Court. Rusgiani was arrested in Bali in January, and faces a prison term of 14 months, two years less than what prosecutors demanded.
On Aug. 25, 2012, Rusgiani, who had been living in Bali for three months at the time of the incident, went to the home of Ni Nengah Suliati in Jimbaran to pray for Suliati's sick mother-in-law. Rusgiani noticed Canang Sari, daily offerings made by Hindus of Bali to thank the Sang Hyang Widhi Wasa (the "All-In-One God"), on the street as she left the house, Jakarta Globe reported. "God cannot enter this house because there is canang here," Rusigiani said. "Canang is disgusting and dirty. My God is rich, He doesn't need offerings."
Daily offerings usually include rice, flowers, bananas, and betel leaf.
Bali police named her a suspect after receiving a report from Suliati and charged her withArticle 156 of the Criminal Code, or the blasphemy law of Indonesia, which states that "a person who expresses feelings of hostility, hatred or contempt against one or more groups of the Indonesian population shall be punished with a maximum imprisonment of four years or a maximum fine of Rp 300 [$0.03]."
No appeal will be filed by either side.
"The jail sentence is not for revenge or meant to torture [her], but it is a preventive, corrective, repressive and educative sentence to make the perpetrator realize what she has done and will not repeat it," Anom said, reading the ruling out loud. Head of Parisada Hindu Dharma Indonesia, I Nyoman Kenak, said during the trial that what Rusgiani stated could have insulted. I Nyoman Kenak, head of Parisada Hindu Dharma Indonesia, said during the trial that Rusgiani's statements could have insulted those who practice Hinduism and encourage religious intolerance.
"The defendant's deed has tainted Hinduism," Kenak said.