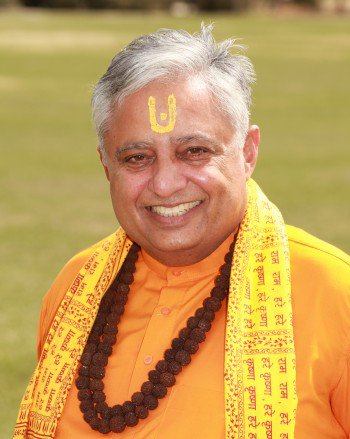 Shri Shirdi Saibaba Temple of Rockies in Centennial (Colorado) is organizing elaborate Maha Kumbhabhishekam and Pran Pratishtha ceremonies from February 26-28.
Over 2,000 devotes are expected to participate/witness various rituals conducted during these ceremonies by priests gathered from USA and India; which will reportedly include poojas (including earth pooja), ankurarpanam, agni prathistha, havanams, homams, jalaadhivasam, ksheeradhivasam, avadhaarayalus, dhanyaadhivasam, pushpaadhivasam, annadhivasam, phaladhivasam, seyyadhivasam, gartanyansam, yanthra sthapana, kalaanyasam, nethronmeelanam, ruthvik sanmanam, aartis, etc.
The white marble murtis of the deities Ganesha, Dattatreya and Saibaba have, per Temple volunteer Sankar G., "been immersed in rice grains since November", and will be taken out and installed during the event.
Commending the Temple leaders and area community for organizing the ancient rituals, distinguished Hindu statesman Rajan Zed, in a statement in Nevada today, pointed out that it was important to pass on Hindu spirituality, concepts and traditions to coming generations amidst so many distractions in the consumerist society and hoped that this Temple would help in this direction.
Rajan Zed, who is President of Universal Society of Hinduism, stressed that instead of running after materialism; we should focus on inner search and realization of Self and work towards achieving moksh (liberation), which was the goal of Hinduism.
According to reports, this Temple, a non-profit organization, opens 365-days a year serving over 2,000 devotees of the region, and conducts two aartis everyday. A deity can be sponsored at the temple for $2,116; while a Vahana (vehicle) Pooja conducted by the Temple costs $31 and Graha Pravesh $251. This Temple is termed as "1008 Saibaba Temple", which means a life-size Saibaba murti and 1,007 small murtis. Besides regular worship services, it also undertakes various other religious, cultural, educational, spiritual development, community, charitable, etc., activities. Ajay Jha, Ravi Aluri and Naga Shalini Parchuri are Chairman, Vice Chairman and Treasurer respectively of its Trustees Board.
Ancient temple ritual of Kumbhabhishekam is believed to synergize-unite-homogenize the mystic powers of the deity and it involves ritual bathing with sanctified sacred waters accompanied by chanting of appropriate mantras, thus transforming the deity statue into a vibrant representation of the God.
Hinduism, oldest and third largest religion of the world, has about one billion adherents and moksh (liberation) is its ultimate goal. There are about three million Hindus in USA.
Source: World Hindu News (WHN)