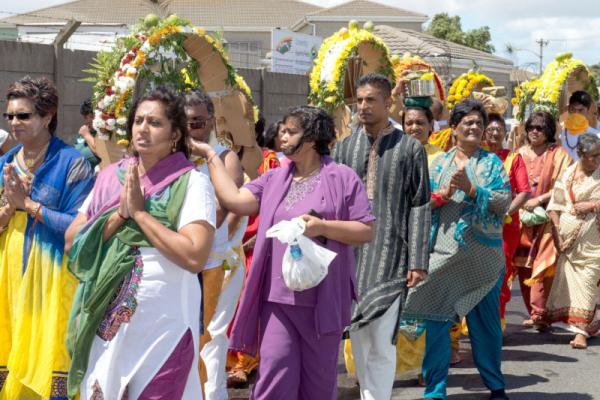 IT'S AN explosion of colour, with devotees wearing yellows and oranges, incense filling the air, along with chanting and clashing cymbals, writes Andrew Brown.
The festival is Thaipusam Kavadi in Cape Town, one of the most auspicious festivals on the Hindu calendar, which took place here last weekend.
Thaipusam is a time for Hindus of all castes and cultures to thank and show their appreciation to one of their gods, Lord Murugan, a son of Shiva.
While Cape Town has a relatively small Hindu population, it's a vibrant community with temples in Rylands and Cravenby.
Participants carry the kavadi, a flower-decorated arch. To earn the honour, they abstain from certain foods and liquor for days before, also undergoing piercings with small lances and hooks to prove commitment.
Someone who is more than familiar with the festival is 80-year-old Lutchmee Nariana, known affectionately as Aunty Neela, who returned last Sunday to worship her favourite deity after abstaining for the past nine years.
Supported by a large group of family and friends, the great grandmother said she carried her first Kavadi when she was 27.
It's a journey of about 700m, which devotees complete barefoot on a tarred road, baking hot in 30ºC temperatures.
But Aunty Neela didn't give up, and when the barefoot procession arrived at the temple she had completed yet another
of these special ceremonies of thanksgiving.