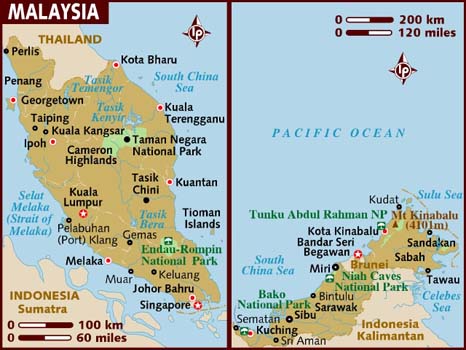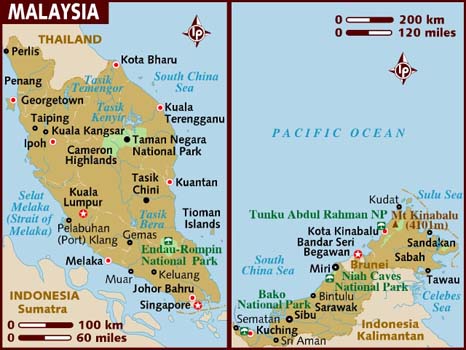 As 2013 draws to a close, Malaysia has seen its fair share of events with people who either inspire or bring despair to the country. It has been a year where some feel a sense of entitlement, that it is their way or the highway, that they have to make a name for themselves no matter what, and where the little people's hopes have risen and have also been shattered. Yet, there are the few who do good work quietly to help their fellow man, to make Malaysia a better place. Over the next few days, The Malaysian Insider will feature some of them – Malaysia's Inspiring People 2013 – the ordinary heroes who never cease to amaze us with their perseverance, diligence, empathy and vision for a happier nation.
Malaysia has been touted as a model of multi-racial and multi-religious harmony over the years under a coalition government that seeks consensus to prevent a recurrence of racial riots over 40 years ago.
Yet, in recent years, there has been a rise in Islamic conservatism, especially within the ruling government, putting pressure on non-Muslims in the Muslim-majority nation.
Despite that, the Malaysian Consultative Council of Buddhism, Christianity, Hinduism, Sikhism and Taoism (MCCBCHST) has taken it upon itself to champion the cause of about 40% cent of the 29 million population.
Their weapon of choice is peaceful engagement and communication, says council president Jagir Singh (pic), despite the uphill battle to ensure religious freedom in the country.
"It is a challenging task, but we believe in the power of persuasion over the other side during meetings, and dialogue to resolve potential conflict arising from differences in a plural society. We believe that there can be unity in diversity of many faiths like in Malaysia," said Jagir, who was elected council president last July.
There are difficult times, he said, adding that the council had gone through some 10 closed-door meetings to discuss thorny issues such as the effect of a non-Muslim converting to Islam.
"We are not getting the desired results as the Muslim representatives are adamant on holding their ground as Islam is the official religion of the country," he said.
Jagir said the MCCBCHST could have opted to stay away from such a meeting, but it would not have served any purpose.
"We will return to reason out our case and hopefully the other side will better understand our position over time," Jagir said, adding that he believed that the communications channel must remain open at all times.
A lawyer by profession, Jagir said solutions could be found over religious differences, given enough time and space to ventilate arguments rationally.
"Look at some other countries which were torn apart due to religious conflicts. We do not want that to happen here. So the MCCBCHST will strive to be responsible in what it demands from the authorities," he said.
Jagir said being a pressure group, its leaders were aware that they must always respect the law.
He has been appointed a member of the National Unity Consultative Council, a body set up by Putrajaya to advice on ways to enhance cooperation among the people.
"We are looking forward to use this forum to give our views. One of the places to foster unity must be the schools," he said.
Formed 30 years ago, the MCCBCHST has come a long way from the organisation that initially engaged the authorities to get land to build places of worship, crematoriums and burial grounds.
Apart from engaging Muslim groups and government officials in discussions, the MCCBCHST are also involved elsewhere in making its presence felt. In July, it managed to persuade Putrajaya to withdraw amendments to the Administration of Islamic Law for the Federal Territory that allowed for a single non-Muslim parent to convert children below 18 to Islam.
Another was giving powers to the Syariah Court to declare whether a living person was a Muslim and to determine whether the dead had embraced Islam during his life time.
"We met Barisan Nasional MPs and explained to them the far-reaching implication if Parliament were to approve the Bill. We argued our case for the lawmakers to understand why we strongly objected," said Jagir.
The MCCBCHST last July scored a small but significant battle in court where the High Court in Ipoh set aside the conversion of the three children which was done without the consent of the mother.
"For this case, we assigned a lawyer from the MCCBCHST legal panel to argue the case," Jagir said.
The Roman Catholic Church has taken its case to the Federal Court on whether its weekly publication, Herald could use the word Allah in its Bahasa Malaysia section.
"We have taken a strong stand on this matter. We are hoping the Federal Court will put matters right and reaffirm the fundamental religious right of citizens,"  said Jagir.
He said whatever the outcome of the legal battle, the organisation was ready to extend its support and cooperation to Putrajaya to preserve religious harmony – December 30, 2013.