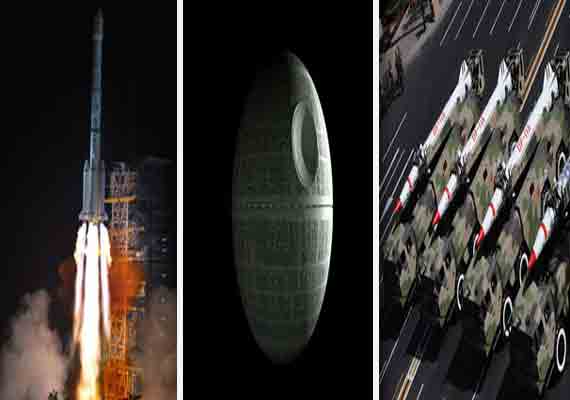 Beijing: An expert  from the China National Space Administration's Lunar Exploration Programme Centre has told a Chinese newspaper that China is planning on transforming the moon into a missile base.
According to expert moon could be used as a military base from which to fire missiles at Earth.
Experts claims that the Earth's natural satellite could be turned into a giant weapon, which could be used as a military base where missiles could be directed at targets on Earth
The Beijing Times reported that discussions are going on in China as to whether the People's Liberation Army could establish a missile base on the moon.
The report said,  China plans to send its first astronaut to the moon by 2030.