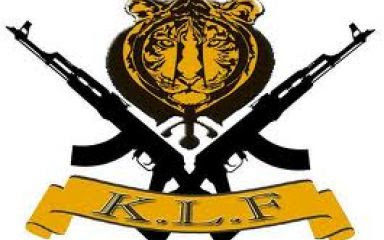 WASHINGTON: The "Justice Department, the agency at the center of a flaming diplomatic row with India over prosecution of an Indian consular official in New York, announced on Thursday the arrest of an Indian immigrant in Reno, Nevada, charged with "providing material support to terrorism groups in India and Pakistan in order to intimidate the Indian government."Coming in the middle of the diplomatic flap, the development underscored the importance of continued cooperation between the two countries on terrorism issues faced by both.
It was not clear if the announcement was timed to highlight the dangers of a stand-off on the diplomatic issue, but it came from the office of Preet Bharara's counterpart in Nevada, "Attorney Daniel Bogden. Balwinder Singh, aka Jhajj, aka, Happy, aka Possi, aka Baljit Singh, 39, of Reno, was charged in an indictment with one count of conspiracy to murder, kidnap, and maim persons in a foreign country, one count of conspiracy to provide material support to terrorists, one count of making a false statement on an immigration document, two counts of use of an immigration document procured by fraud, and one count of unlawful production of an identification document.
"After an extensive investigation, the FBI-led Joint Terrorism Task Force (JTTF) of Northern Nevada has disrupted an individual's involvement in facilitation activities in support of a foreign terrorist organization, targeting an ally of the United States,"said FBI Special Agent in Charge Bucheit. "We will continue to work with our international partners to prevent acts of terrorism on ". soil or, as in this case, on that of an ally. This investigation demonstrates the importance of law enforcement coordination and collaboration here and around the world."
According to the indictment, Singh was a citizen of India who fled to the "and claimed asylum. He eventually obtained permanent residency (Green card.) The indictment alleges that Singh is a member of two terrorist organizations, Babbar Khalsa International (BKI) and Khalistan Zindabad Force (KZF), whose members aim to establish an independent Sikh state of Khalistan.
"These groups engage in bombings, kidnappings and murders in India to intimidate and compel the Indian government to create the state of Khalistan,"the Justice Department statement said, adding that "These groups also target for assassination persons they consider traitors to the Sikh religion and government officials who they consider responsible for atrocities against the Sikhs."
The indictment also alleges that the object of the conspiracy was to advance the goals of BKI and KZF by raising money and obtaining weapons to support acts of terrorism in India. It is alleged that Singh used a false identity and obtained false identification documents in the "so that he could travel back to India, Pakistan and other countries without being apprehended by the authorities.
Singh is also alleged to have communicated with other co-conspirators by telephone while he was in the "to discuss acts of terrorism to be carried out in India. He also allegedly sent money from Reno, Nevada, to co-conspirators in India for the purchase of weapons that would be provided to members of the BKI and KZF to support acts of terrorism in India.
"A thorough investigation and cooperation among agencies led to these charges,"". Attorney Bogden said in a statement that carried an even greater resonance coming amid the diplomatic fracas over his New York counterpart's crusade against his perceived injustice in Indian society that is threatening to derail bilateral ties. "Investigating and prosecuting matters of national security is the top priority of the ". Department of Justice."