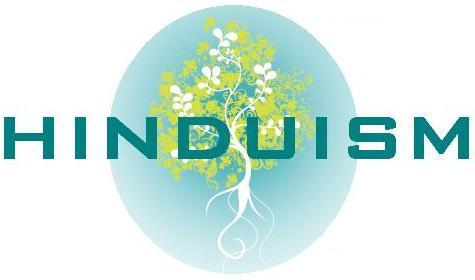 It is a general trend that film industry people downgrade Hindu Gods in films which are made in Bhaarat and also all over the world some commercial people put the pictures of Hindu gods and Goddesses on shoes, underwear's, on mats, on beer bottles, cigarette boxes with impunity and Hindus do not make violent protests.
As Hindus are considered soft target, communal Forces and Pseudo – secularism Communal forces dare to commit crimes undermining law of the land, but pseudo-seculars cleverly use and manage communal forces for their choice, intention and mission and being engaged in white collar crimes.
Therefore, pseudo-secularsim is even more dangerous than communal force. Hence the pseudo-seculars are none but curse to the humanity. They can compromise with any morality & ethics for upholding their pseudo-secularism.
Pseudo-seculars only target the soft ones, but while targeting the hard ones and other side of the coin, their BALLS get short-circuited. That is their real character and impotency.
If White Collar Crime of all kinds is eradicated from India, 99% problems in India would be solved in overnight.
Malayalam film 'Sexy Durga' 
Wake-Up, Please…Please!
In a message dated 2/6/2017, mlsethi@gmail.com writes:
Personally, it is hurting!… It must be hurting millions others too !!
It is awfully offensive, sickening!! ..So what,  if it has earned accolades abroad, and hitting  such headlines back home:
"Malayalam film 'Sexy Durga' wins at Rotterdam film fest"...Express Web Desk | Kochi |February 4, 2017…Malayalam filmmaker Sanal Kumar Sasidharan's Sexy Durga wins big at the International Film Festival of Rotterdam…'
Notice the Title ?!
Let's be honest:  Is it not  disgusting, disgraceful and deceitful to say the least, for giving such a title, created so blatantly to torment us Hindus, in particular, who worship  Durga as  Mother Goddess?.
It is a cruel misnomer:  Durga is in hearts of every Hindu, inspiring  the faithfuls for seeking protection and, more importantly, for seeking  courage for destruction of the Evil.
As per the reports pouring in,  the lead female character  in this film is named Durga , and, it could well  be a realistic film shedding light on the hypocrisy of the society, where women is worshipped in the form of idol but abused in the flesh.
Yet, if the purpose is to showcase the irony/ignominy  faced by the women, why not call it : "Sexy Mother," or "Sexy Sister" or a "Sexy Daughter".   But then it does not fulfil the need and greed of the celebrities for earning name and fame.  Controversies, thus fuelled, earn them more publicity, more popularity, more applause, and far far more wealth.
And, for sure, they dare not use the Christian or Muslim icons.  There are plenty of them from virgins to non-virgins evoking inspirations. But they shall not, because they are 'seculars' (sick)!
Given the conditions in which we have been forced to live for centuries, where anybody could get away with murders/treachery in our country, without bothering about the Hindus in the name of History, Creativity and Artistic Liberty.  We are also sure that it   simply falls on deaf ears because, they have no fear of law or any possibility of earning displeasure of the silent and the indolent!~
Hardly has it made any difference to the Bollywood icon Sanjay Leela Bhansali.  He has earned full support of his industry, his community, when opposed by a few Rajputs whose history was supposedly under attack. The so-called 'liberals', 'leftists' and the 'JNU-ites' are simply being loud and lewd about their honour.
It is time now to raise a much louder voice against such so-called "intellectuals" and "creative" designers who care too hoots for the sentiments and emotions of over 80% of the population of this nation, the Hindus. Their sacred icons must not be allowed to be desecrated and degraded.
It is an earnest appeal to all the sensible leaders, men and women, responsible in the Censor Board of India to please change the title of the film even if they get bad name from the so-called Human Rightists or their protege.
—————————————
Views on Malayalam film 'Sexy Durga' 
On 6 February 2017, <RSingh305@aol.com> wrote:
There is justified angry reaction to the open insult to Hindus by the offensive title of the new film.
A few years ago there was the case of painter Hussain who insulted another goddess. Only a few Hindus reacted. In this case, too, I am not sure that another Hindu would have felt the insult so intensely. The whole POLITICAL set up in Partitioned India is so rotten!
There was this official film board under a pseudo-secular that was giving certificate of screening to every film that ruined the Hindus' image. This is PSYCHOLOGICAL warfare to insult and demoralise the Hindus. The ENEMY knows that Hindus will take it lying down. And, indeed, we are takng it lying down, be it the defence of DHARTI MATA in1947 and be it the ruins of our most important Temple in Ayodhya, and be it the safety of Hindus in Srinagar! The whole Hindu nation is taking it LYING DOWN!
By all definitions the Hindus are a DEAD nation if we see an ITALIAN fraudster leading the country's biggest POLITICAL party and if we see NO reaction when a Khan marries a Hindu female and then brings up children as MUSLIMS, swearing loyalty to the Mohammed of (Arabian) DESERT while rejecting Sri Krishna and Guru Nanak Dev.
Does anyone see an UPTURN? Does anyone see the Temple in Ayodhya rising from the ruins? Does anyone see the Hindu Pandits returning to their homes in Srinagar? Does anyone believe that the Burmese MUSLIMS will be deported from India's MOST SENSITIVE State called J&K State?
Does anyone expect the PRESIDENT to shed a tear over the "DEATH" of Lahore and Sri Nankana Sahib? DOES ANYONE THINK THIS "ORPHANED" NATION WILL HAVE A NEW CONSTITUTION FOR "HINDU RASHTRA"?
Does anyone realise that getting battered and bashed like this will start a mass exodus of most of the non committed cowardly Hindus to the fold of ISLAM or CHRISTIANITY?
With the bricks & mortar falling off the dilapidated walls of this edifice, at what stage will the whole building come CRASHING DOWN, burying all the Hindus underneath?
What about the Indian ARMY? Don't they realise that their dignity is not separate from the IMAGE of the Hindu nation? Sadly this Army was not raised by Netaji but by the Colonial rulers with the tradition to live AWAY from the civilians in their own separate privileged mode. They do not realise that when the civilian authority collapses they too must run away from their cantonments as it really happened in 1947. The army was totally DISGRACED when seen running away from Khyber. Kohat, Rawalpindi, Lahore and Multan cantonments. Where will they run next time when Delhi goes under anohter flag?
The Hindu nation in Partitioned India, too, will become a memory like the Buddhists of Afghanistan IF THE ARMY DOES NOT INTERVENE TO PUT THE DERAILED (Bharati) TRAIN BACK ON TRACKI.
rajput
6 Feb 17
Some fools are still blind to the political situation of the Hindu nation since 1947, showing Hindus gathered around in a forest beside a pond, singing bhajans, a scene of TWO THOUSAND YEARS ago but not of modern time when the Hindu left his burning home in Lahore and fled for safety East of Wagah or the plight of the Hindus in West Bengal!
—————————!
Agony due to Malayalam film 'Sexy Durga' 
From: Satish Chandra Gupta – jhansi1931@gmail.com;
Sent: February 6, 2017
Due to above mail by Sh. M L Sethi, any Hindu will equally get Disturbed, agitated with Blood boiling & cursing that we Hindus still have above kind of Traitors to which whole lot of traitors names cd be added who die for name or fame, even if they have to lick the Shoes of their enemies. we may also NOT forget that bitch: Arunadhati Roy who like above Shameful award, was awarded Pulitzer award for all the dirty things in India, writing them in Book form without learning anything from The MOST Dedicated Lady of her name sake Ms. Arunadhati Ghosh, earlier our Ambassador in korea before being placed as PERMANENT REPRESENTATIVE of INDIA in UNITED NATIONS.
Protests & words alone are insufficient, we the Hindus Now require people like Shri Yogi Adityanath, so that MUSLIMS or any one will think 100 Times before depicting any Hindu GOD  / GODDESS and Hindu  ICON in bad light  as this fellow from kerala has shamelessly done now or Indian Film Industry's LILA BHANSALI 's support because all the investment in FILM INDUSTRY is from the under world who supported LILA BHANSALI.
I believe such Bastards & Bitches as mentioned by me above required to be taught a lesson Physically as protests & words will have no meanings, even if the BRITISHERS DECLARED OF LEAVING INDIA, IT WAS OWING TO NETAJI SUBASH CHANDRA BOSE's I.N.A.  & OUR NAVAL FORCES ARMED REVOLT NOT BECAUSE OF GANDHI Who in fact had put our So called Independence FIFTY years ahead by his NON-Violence GIMMICKS, like launching fake ANDOLANS as of KHILAFAT MOVEMENT and " Round table conferences " etc. when questioned by Indian students on certain national matters, he (Gandhi )  quietly slipped away from the back door of his own Press conference after above meeting with Lord Irwin in 1931.
So, I believe this fellow who has depicted MAA DURGA in a WORST UNACCEPTABLE MANNER DESERVES DEATH SENTENCE to be pronounced by HINDU COUNCIL LED BY PERSONS LIKE YOGI ADITYANATH.
—————————————————————
MUSLIMNESS Vs. INDIAN NESS: AAMIR KHAN & SHAH RUKH KHAN, our Film Industry & HINDUS:
From: Satish Chandra Gupta – jhansi1931@gmail.com;
Sent: February 10, 2017
– A PASSIONATE APPEAL TO ALL HINDUS :
"KHATRE  KI  GHANTI";
It is my personal view that howsoever Liberal Or Secular MUSLIM may be, for him, ISLAM OR MUSLIM NESS comes FIRST, INDIAN NESS AFTERWARDS.
Ask any MUSLIM SECULAR LEADER TENS OF TIMES, he wd NEVER SINCERELY SAY "BHARAT MATA KI JAI" but wd call himself a "NATIONALIST " NOT " NATIONALIST FIRST" NOR BHARTYEE FIRST.
Aamir Khan in his recently released film "DANGAL" Clearly tries to promote Non- vegetarianism even amongst our HINDU VEGETARIAN WRESTLERS in the garb of MORE intake of PROTEIN & PROMOTING MUSLIM CHIKEN SELLER. now he is wanting to act as "RAM" to befool our HINDUUS.
SHAH RUKH KHAN in his three films "AE DIL HAI MUSHKIL", "DEAR ZINDAGI" and HIS very recently released Film: "RAEES" wherein HE plays as a DARE DEVIL KIND OF VERY STRONG MUSLIM CHARACTER, EVEN SUBJECTING HIMSELF TO FRENZIED, BLOOD – OOZING SELF – FLAGELLATION in an Elaborate MUHARRAM SCENE to display His Intense MUSLIM IDENTITY which I believe, may bring all the MUSLIMS ON ONE PLATFORM / UNITED, VOTING EN- MASSE FOR ONE POLITI CAL PARTY MINUS BJP CANDIDATES IN  U.P, PUNJAB , UTTRAKHAND , GOA  & MANIPUR.
I have NOT SEEN ANY MOVIES FOR PAST 37-38 YEARS, but SO I AM NOT REALLY FULLY AWARE OF VARIOUS SCENES EXACTLY PROJECTED IN THE MOVIES OR THE DIALOGUES BUT I ENCOURAGE OTHERS TO NARRATE FULL DETAILS TO ME WHEREVER MUSLIM ACTORS ARE IN ANY LEAD ROLE   AS I ALSO KNOW THAT A CERTAIN PORTION, POSSIBLY AROUND 25% OF NETT REVENUE MAY BE GOING TOWARDS TERRORIST FUNDING AGAINST HINDUS through these MUSLIM ACTORS, like SHAH RUKH KHAN / AAMIR KHAN etc.
I ALSO HEARD THAT SUCH FILMS PROJECT, SPECIALLY AAMIR KHAN, SHAH RUKH KHAN & OTHER MUSLIM LEAD ROLE MEAT- EATING DARING & STRONG MUSLIM MIAN BHAI ACTORS AGAINST MEEK VEGETARIAN HINDU BANIYAS, WHO ARE AFTER MONEY ALL THE TIME EVEN WILLING TO SELL OFF THEIR WOMEN FOR MONEY & / OR HINDUS MAY STOOP TO THE LOWEST LEVELS FOR MONEY / GREED.
IN SPITE OF SUCH DIRTY SCENES AGAINST HINDUS, WE THE FOOLISH HINDUS ARE AFTER AAMIR KHAN / SHA RUKH KHAN ETC. WITHOUT UNDERSTANDING THE MUSLIM GAME PLAN.
HINDUS PLEASE BEWARE OF SUCH DIRTY GAME PLANS OF MUSLIMS AS BULK OF FUNDINGS ARE DONE BY THE UNDERWORLD'S MUSLIM DONS, SO IN THEIR INSATIABLE GREED FOR MONEY OUR HINDU ACTORS & ACTRESSES GO TO ANY LENGTH TO SUPPORT SUCH FANATIC MUSLIM NON-VEGE ACTORS AT THE COST OF HINDUS WHICH MEANS AGAINST OUR NATION.
PLEASE REMEMBER, IF BJP LOSE U.P. ELECTIONS, IT WILL BE A TERRIBLE BLOW TO BJP / MODI AND THERE WD BE NO CHANCE OF WINNING 2019 GENERAL ELECTIONS & THIS TIME, IF UNFORTUNATELY, IT HAPPENS, IT MAY TAKE A FEW THOUSAND YEARS TO GET RID OF MUSLIM TYRANT LORDS.
HENCE, IT IS THE UTMOST DEMAND OF THE PRESENT TIME NOT TO ALLOW IT TO GO WASTE &LET ALL HINDUS UNITEDLY CRUSH ALL THE TRAITORS IN WHICHEVER GARB THEY MAY BE WITHIN US AND MUST VOTE FOR BJP / MODI  FORGETTING/ IGNORING THEIR WEAKNESSES.
 We certainly may have some Differences with BJP OR MODI & we may feel that Modi has Not done this or that so far but let these differences may be sorted out later, First need of the hour is to get ALL HINDUS UNITED, forgetting our INDIVIDUAL OR COLLECTIVE DIFFERENCES. 
S C GUPTA.
NEWS WHICH THE CONGRESS & ANTI-NATIONAL MEDIA WOULD NOT DARE TO PUBLISH
http://feedproxy.google.com/~r/hindu_news/~3/SfkHfPtD5jE/96542.html?utm_source=feedburner&utm_medium=email
Posted: 09 Feb 2017
After insulting Indian national flag, symbols and revered Hindu deity Shri Ganesh, now Amazon is selling rubber flip flop sandals with OM symbol.
——————————————-
Prema Designs (USA) withdraws products denigrating Hindu Deities after HJS protest
Posted: 09 Feb 2017
Prema designs denigrates various revered Hindu Deities including Shri Ganesh and Shiv and the use of Yoga Asanas (poses) are printed on various clothing products
http://feedproxy.google.com/~r/hindu_news/~3/yUw4Js204H4/95237.html?utm_source=feedburner&utm_medium=email
Posted: 09 Feb 2017 08:42 PM PST
Prema designs denigrates various revered Hindu Deities including Shri Ganesh and Shiv and the use of Yoga Asanas (poses) are printed on various clothing products
http://feeds.feedburner.com/~ff/hindu_news?a=yUw4Js204H4:INZYfjKBc1c:qj6IDK7rITs http://feeds.feedburner.com/~ff/hindu_news?a=yUw4Js204H4:INZYfjKBc1c:yIl2AUoC8zA http://feeds.feedburner.com/~ff/hindu_news?a=yUw4Js204H4:INZYfjKBc1c:O3QAOHgViy4 http://feeds.feedburner.com/~ff/hindu_news?a=yUw4Js204H4:INZYfjKBc1c:vEU1P_hj9f4
Tv9 is spreading hatred towards Hindu community
——————————————
On Friday, December 30, 2016, Pramod Agrawal <pka_ur@yahoo.com> wrote:
[30/12 00:21] ‪+91 98102 87720:
सपरिवार, बन्धु – बांधव समेत पूरा एक शो बुक करवाकर, दंगल देखूंगा यदि कोई प्रमाण दे दे कि आमिर खान जकात नहीं देताहै !!
अब तक के जीवन काल में एक से बढ़कर एक white collar profession वाले शांति दूत देखे हैं …पर ऐसा कोई नमिला जो जकात ना करता हो | जो लड़कपन में नहीं भी करते हैं उनके माता – पिता उनकी तरफ से बड़ी इमानदारी के साथ करआते हैं |
मेरा मोटा – मोटा आकलन है कि दंगल की कमाई का लगभग २०-२५% आमिर खान के हिस्से में जाएगा और उसकादस प्रतिशत सर्तिया जकात होगा | मतलब कुल कमाई का २ – ३ % पक्का जकात के खाते में जमा होना है |
इसको ऐसे समझ लीजिए कि जब आप 350 रूपये का टिकट खरीदेंगे ..उसी समय 10 – 15 रूपये जाकत खाते में जमाकरवा चुके होंगे |
उस पैसे से मोटर साइकिल खरीदी जाएगी , जिस पर सवार होकार कोई शांतिदूत लौंडा , किसी हिन्दू बालिका पर डोरेडालने निकलेगा ..गिफ्ट आएंगे ..डिनर का बिल चुकाया जाएगा और यदि लड़का सफल हुआ तो ( जो आप लोगों की कृपा सेहोना ही है ) उसको पारितोषिक मिलेगा | वह बालिका आप की कोई परिचित …सगी सम्बन्धी …रिश्तेदार या मित्र भी हो सकतीहै ..
सफल लव- जिहादी लड़के को मिलने वाले पारितोषिक की रकम 7.5 लाख से 2.5 लाख होती है , कन्या के वंश – गोत्रआदि के हिसाब से | मै यहाँ जाति के हिसाब से रेट चार्ट नहीं लगा रहा हूँ …कर्नाटक पुलिस एवं एस. टी . एफ . ने सब खुलासाकर रखा है …
दंगल की 100 करोड़ कमाई पर खुश होने वालों ..असलियत यह है कि तुमने लव – जिहाद के लिए मोटा – मोटा 3 करोड़का दान दे दिया है | एक हिन्दू बालिका का लव – जिहाद करने में यदि अधिकतम १० लाख का खर्च भी मान लिया जाय तो तुमनेअपने हांथों से अब तक एक सप्ताह के भीतर 300 कन्याओं की जिन्दगी बर्बाद करने का ठेका दे दिया है ..
जिवो भ्रम के मारों …मूर्ख बैशाख नंदनों .. तुम्हारे आत्मघात पर इतिहास भी थूकेगा | अगर थोड़ी सी भी शर्म और गैरतबाकी हो , तो कहीं किसी बंद कमरे में मुँह
Source: World Hindu News (WHN)