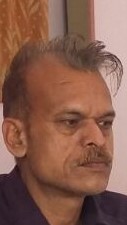 "The cultural survival of the native Assamese people will be in jeopardy, their political control will be weakened and their employments opportunities will be undermined.  This silent and invidious demographic invasion [by Bangladeshi infiltrators] of Assam may result in the loss of the geo-strategically vital districts of lower Assam. The influx of these illegal immigrants is turning these districts into a Muslim majority region. It will then be a matter of time when demand for their merger with Bangladesh will be made"-said a report.
And, the one to have reported this? The B.J.P or Shivsena leader? Or, R.S.S or V.H.P Stalwart? No, indubitably not? But, it was notably the Lt.Gen. [retd.] Sinha, who made this remark in his report presented to President of India years back, when he was the Governor of Assam.
But secular parties do not want to remember the report; and the  Marxists  even their own experience. Marxists ruled on West Bengal for three decade. The regions of west Midnapur, Nadia, north Bengal and north Choubees Pargana share their borders with Bangladesh.  Bangladeshi infiltrators settled here once were 'dedicated' comrades of the Communist party, obviously to get immunity from legal prosecution.  But as Mamta's TMC came to power they grew in no time its 'loyal-fighters'. And even set upon decimating the Marxists at the behest of TMC. So worsened the situation for the communists got to be that many a farmer among them couldn't even enter their lands so that they could plough them. And many others had been made to lose  their ration-cards to the hands of infiltrators, getting deprived of  availing  government  schemes to meet their basic needs. And, at one point of time when Marxists  saw people  are being polarised under BJP  many of them toed their line, thinking it to be lone way to the good of their future [ 'India Today'-19th sept., 2018]
But today communists are unwilling to be remindful of their bitter past. If they did so, they would not make the mistake in feeling the pain of Delhiites wrought by the same breed of infiltrators. They who are  standing by infiltrators against the government  today, perhaps they are ignorant of the report once released by the Amnesty International  . According to the report it was the same Rohingiyas who- along with fighting against Buddhists- at one time were indulged in massacring Hindus also in Myanmar. And, owing to which the people later grew united and compelled to flush them out of the country in order to live peacefully.
Actually, only that could realise the reality of the things that undergoes it.  Not long ago in Kerala a case of marriage of a Hindu girl, Hadia, with a Muslim boy went to the Supreme Court, because father of the girl, Ashokan, termed this as a case of 'Love-jihad'. But on hearing the plea of Hadia, Court allowed Hadia to lead the married life according to the ways of Islam. But later Ashokan took the membership of BJP with his 50 aides. Same Ashokan had once been a dedicated comrade ready to fight to the last for the Marxism. Instead of gaining support, when he faced opposition from the party in the matter of love-jihad he came to understand what 'secularism' means for Marxists.
That who suffered a lethal deception  in  his  fad of  false 'secularism,  him we know as Jogendranath Mandal.  Ignoring the advice of Dr Ambedkar, Jogendranath Mandal was the one who gave support to Muslim League. Later he even settled in Pakistan after partition, and became first law minister of the govt. headed by Mohammed Ali Jinnah. The letter that he wrote to the then PM of Pakistan, Liyakat Ali Khan, well describes the situation there that time. He wrote-'What is the condition of East Bengal ? I am continuously receiving the news of little girls being raped. Muslims made the boycott of Hindu traders, advocates, doctors, shopkeepers owing to which they are forced to migrate from there. Muslims are not paying the full price of the commodities sold by Hindus. At the time of partition there were 1 lakh backward caste Hindus in west Punjab. Big numbers of them have been converted into Islam forcefully. I received a list according to which 363 temples and gurudwaras went under the possession of Muslims. Some of them have been converted into butcher houses and hotels.'  Disenchanted, Jogendranath could not stay longer there and finally came back to India to live in West Bengal, where he died  on 5th Octobar,1968.
It is because of the above facts  that non-political, one above the pleasure and pain of physical world , and an austere  that is popular known as  Jain muni Pranam Sagar ji Maharaj said in the programme organised for the journalists at Bhopal two years back that-'Country needs not religious fanaticism but deep faith in Indian culture. In my view CAA should have been introduced 50 years back. Rising above political thinking we should hold national interest above everything.'
---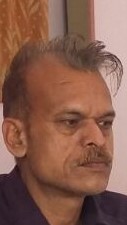 The author Rajesh Pathak is writing articles for the last 25 years. Hitvada, Free Press Journal, Times of India reader's blog, Eastern Chronicle Kolkata, Sentinel Assam, Organiser, Hans India, , Central Chronicle, Uday India, Swadesh, Navbharat are the newspapers where his articles are published. He is BE civil engineering; Diploma in Creative English Writing from IGNOU, Delhi.