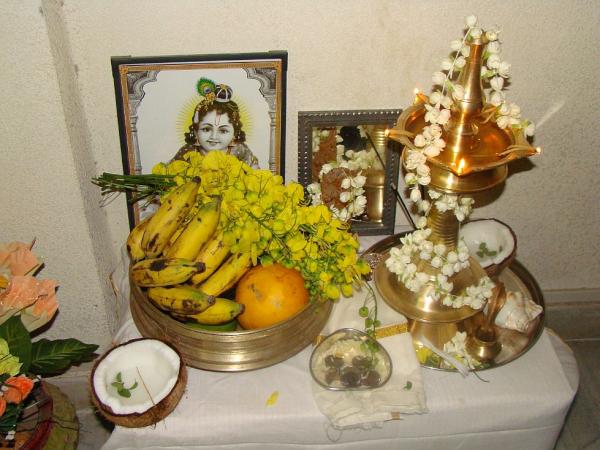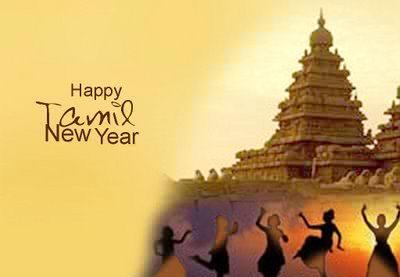 From 14 to 15 April, Malayalis, Bengalis and Tamilians are all set to celebrate the first day of their new year.
According to the respective calendars, the festival is the first day of the beginning of the year. Malayalam New Year is known as Vishu, Bengali New Year as Pohela Boishakh, Tamil New Year as Puthandu.
Vishu is an auspicious festival in Kerela, which is celebrated with great joy by decorating lights and bursting firecrackers. On this day, the fun part is buying new clothes and giving money to your younger ones known as 'Vishu Kaineettam'. People greet each other by saying Vishu Ashamsakal, and visit prominent temples like Sabarimala Ayyappan Temple or Guruvayur Sree Krishna Temple.
On the other hand, Tamilians celebrate Puthandu by greeting people, saying Puthandu Vazhthukal. On the eve of Puthandu, a tray arranged with three fruits (mango, banana and jack fruit), betel leaves and arecanut, gold/silver jewellery, coins/money, flowers and a mirror is placed. This is to be viewed upon waking in the morning. Big feast and decorations take place in all Tamil homes.
Bengalis greet people saying Shubho Noboborsho on their new year, Pohela Boishakh. In Kolkata, the festival is considered an auspicious time for marriages. Offering prayers for one's well being, wearing new clothes, touching elders' feet, are the part of the occasion.
Manasil ennum kanikkonna viriyatte….




Jeevithathil ennum AISWARYAM nirayatte…




Orayiram VISHU asamsakal.
Kanikkonnakal viriyunna medamasa ponpulariyil., aiswaryathinte prateekamayi oru VISHU koodi…




Snehapoorvam orayiramVISHU ashamsakal.




Happy vishu.
Pularkkaalathinte nairmalyavum puthuvarshathinte




pratheekshakalumaay veendumoru vishukkaalam…




Ellavarkkum puthu pratheekshayude




vishu aashamsakal.
Vishu stands for new and fresh




Life is always new and fresh




Let us strive to make all days Vishu.

Messages are not for time pass.




They silently say that I am thinking of you right now and also Making you to think of me at least for a moment……




"HAPPY VISHU"
'Puthandu Vazthukal' [Picture Greetings]
On this Tamil New Year,




Wish you be showered with




The Divine blessings…




Of happiness and Prosperity




Puthandu Vazthukal !!!
God Bless you & Keep you Safe Always Not Only




2day Life dat is comng In your Way.




May Year 2Follow B Among The Best you hv Evr Spend in your life




Happy new year to all tamil
Chitharai Ist 2015 la Naanga




Unga Veettukku




Varuvoam.




Vandhu Permanenta




unga Veetlaye




Thanga Poarom.




Engaloada Name:




"SANTHOSAM"




"VETRI"




"NIMMATHI"




Wish You Happy Tamil New Year 2015
Vettri'yai Virumbum Namakku




Tholvi'yai Thaangum Manam Illai…!




Tholvi'yai thaangum Manam irundhaal adhuvum




Oru Vettri' dhaan.!




Intha Putthaandil Anaivarukkum Vetri Kidaikattum.




Wish You a Very Happy & Prosperous New Year…
Ipadi Pesama iruntha Epadi.




Innum 3 days Than iruku.




Ada Yaravathu Aarambinga pa.




Sari, Naney Aarambikiren.
'Shubho Noboborsho' [Picture Greetings]
Noton bochor asok niya noton noton aasa




Prithibite choriya dik sudue valobasa.




Hana hani,Vedavad sob kichu voli




Aso soba mila misa Sot potha choli.




Sobaika New Year ar Soveccha.

Warm Wishes On Bengali New Year




New Year Wishes From Your Heart.




Prosperous Poila Baishakh!

Notun bochor oguloke karuk Dhulissat,




Sukh,Anonda muche jak sakol Jatona,




Shubho Naba Barshe Sobar jonne Shuvo Kamona.




Shuvo Naba Barsho

Natun asha, natun pran,




natun sure natun gaan,




natun jiboner natun alo,




natun bachor katuk valo




Suvo Noboborsho
May u come up as bright as sun,




as cool as water and as sweet as honey.




Hope dis Baisakhi fulfil all ur desires n wishes.




Happy Poila Baisakh!!