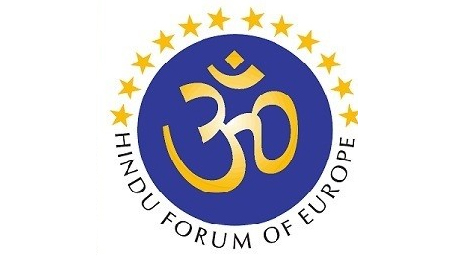 Leaders and members from different organisations attended the AGM of Hindu Forum of Britain on Sunday, 10th July at Sangat Advice Centre Hall, Harrow.
Patron Council members C.B. Patel and Shashi Vekaria were also present. After a welcome address from President Trupti Patel, Dr Sachin Nanda from Vichaar Manthan spoke on the impact of EU Referendum on Hindu Community. He opined that whoever wields economic power wields cultural power. "As British Hindus, we have the ability to appreciate western culture and be proud of our own cultural heritage" he said.
This was followed by a talk by Jayesh Jotangia of Hindu Lawyers Association on Caste Bill legislation and response required from our community.
An update on Hindu Crematorium was presented and Dr Lakshmi Vyas reported various important matters related to the Religious Education Council.
A brief summary of strategic activities with the Department of Communities and Local Government, National Interfaith Network and Faith Forum was presented by the President and the annual accounts were read by Haribhai Halai. Haribhai as chair of Diwali Committee informed everyone to save a date, 26th October 2016 for Diwali in Parliament.
This was followed by announcement of appointments, including Ameet Aggarwal of Art of Living as Vice President-London & South, Harshaben Shukla as Vice President North, Dr Lakshmi Vyas as the President of Hindu Forum of Europe representing HFB, Ragasudha Vinjamuri as the Chair for Public Relations Committee, Dr Shiv Pande as the Chair for Health Committee and Sumnatrai Desai as a chair of Seniors committee.
A briefing was given about the upcoming cultural festival 'Rangilo Gujarat' by Priti Versani and Mira Salat and all HFB memebrs present appreciated their efforts and promised to give support.
C.B Patel made concluding remarks incorporating history and achievements of the HFB and initiative taken to unite all national Hindu Organisations.
The meeting commenced and came to a close with Gayatri Mantra.