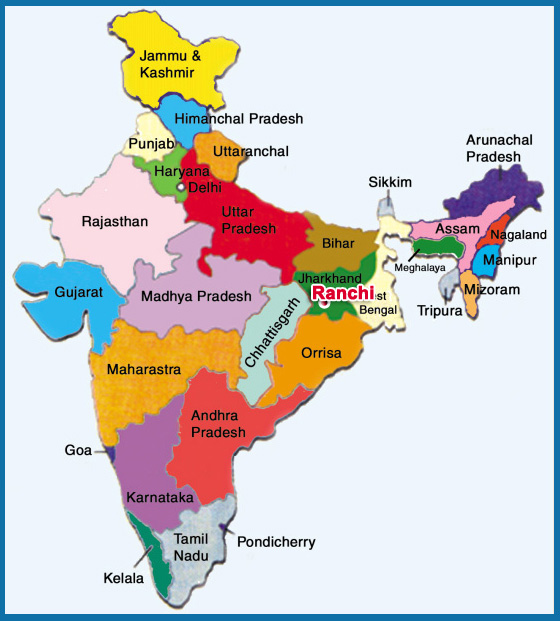 RANCHI: The Hindu fundamentalists in Ranchi came out in support of national-level shooting champion Tara Shahdeo, who was allegedly tortured by her husband after she refused to convert to Islam.

Shahdeo and Ranjit Kumar Kohli alias Raquibul Hasan Khan got married last month, police said. Protesting against inter-religion marriage aimed at forceful conversion of Hindu girls, a few religious bodies called for a daylong bandh on Monday.

Several organizations, including Vishwa Hindu Parishad, Shiv Sena, Bajrang Dal, Mahavir Mandal and Nari Shakti, alleged that Khan was a member of a jihadi group and demanded CBI investigation in the case. Police on Sunday formed a special team to arrest Khan.
Tara, who is a descendant of Palkot royal family, had lodged a complaint with Ranchi police on Friday against her husband.

Police initially filed a case a dowry torture under sections 498A and 34 of the IPC but did not take into account two offences —cheating and forceful conversion. However, on Sunday they slapped charges under Section 295A (deliberate and malicious acts and intention to outrage religious sentiments).

However, the religious organizations were fast to react to the allegations and a torchlight procession, led by BJP MLA CP Singh, was taken out on Sunday. This forced police to swing into action and seal two apartments and six cars owned by 35-year-old Khan.

Tara, a gold medalist in Eastern India Shooting Championship, met chairperson of Jharkhand Women's Commission Mahua Manjhi on Saturday. "I met Ranjit Kumar Kohli in May 2014 during shooting practice session at Hotwar sports complex in Ranchi. He was well-connected and visited the sports complex regularly," she said.

The duo got married in a city hotel on July 20. "After marriage, the accused tried to convince Tara to have Nikaah but she refused and raised her voice after which the torture began," said Ranchi SSP Prabhat Kumar.

It was a few days into their marriage when Tara became suspicious about Kohli as he was unwilling to share his business details. "Most of our guests at home were Muslims and I came across some invitations sent to him with 'Raquibul Hasan Khan' written on the card," she said. Tara showed her wounds to Manjhi, including the dog bites she had to endure at the Khans' residence.

Lal Ambika Nath Sahdeo, Tara's father, said Kohli was a powerful man. "I tried to verify his credentials from various sources and most of them spoke well of him," he said.

Khan made sure that she did not contact her family members, Tara said. It was only after she sent a message to her brother through her maid that the matter came to light. "Soon, we raided her house and rescued her on August 19," said Dwed Nath Sahdeo, the victim's brother. "Two days later, we lodged an FIR with Hindpiri police station after she was released from the hospital," her brother said.

Khan and his mother are missing. "A high alert has been sounded across the state but the mother-son duo could not be traced as yet. It seems he has left Jharkhand," said DSP Kotwali Deepak Ambasth.

Officer-in-charge of Hindpiri police station, Md Farooq said Khan's flats in Ashok Nagar and Main road, six cars and one bike have been seized. "All of them have Ranchi registration numbers and belong to Raqibul Hasan Khan," said Farooq.