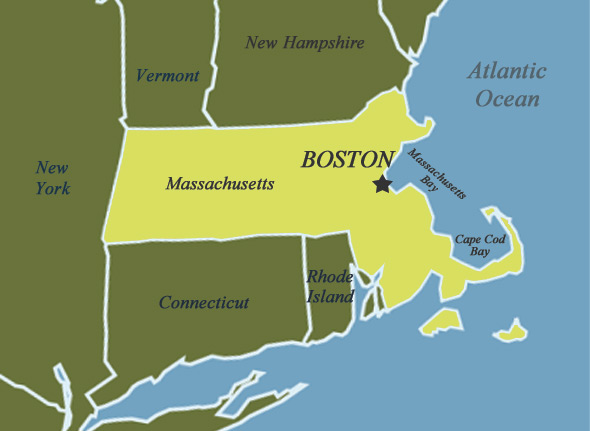 Annual Hindu Heritage Day, Declared by Governor Deval Patrick and Mayor NancyE.
Stevens, Brings Together Thousands with Theme Utsav
On May 24, 2014, in the celebration of the 18th Annual Hindu Heritage Day Mela (HHD), over 2000 Hindu Americans filled the halls of Marlborough Middle School in Massachusetts. Every year, this vibrant heritage festival is organized by the national organization, Vishwa Hindu Parishad (World Hindu Council) of America (VHPA) in an effort to unite Hindus around the world. The event aims to instill devotion to the Hindu way of life, cultivate self­respect and respect for all people, and establish a truly global Hindu network. Adding to its historical mark, Mr. Deval L. Patrick, Governor of the Commonwealth of Massachusetts and Ms. Nancy E. Stevens, Mayor of the City of Marlborough, proclaimed Saturday, the 24th of May 2014, as "Hindu Heritage Day." 
Each year of HHD seeks to unfurl yet another eternal quality of the true humankind nature, reminding us that no matter how disabled we are by avidya (ignorance) and enraptured we become by maya (the illusionary perception of the material world), we must continuously acknowledge our common, divine heritage. Repeated affirmation of this true identity, Shivoham, Shivoham removes the veil of apparent differences amongst ourselves and brings us to realize that all are One. Living in harmony with all others allows us to live in harmony with our own Selves. 
This year's focus Utsav, was explored at various levels of meaning, starting with the most panoramic understanding we commonly define as a celebration. However, the word goes beyond its festive connotation in its dharmic role of bringing not only excitement and joy in Hindu lives, but also regularity and metaphoric representation of cycles that exist everywhere from seasonal harvest, to joy and suffering, birth and rebirth, and the creation, preservation, and dissolution of the universe and time. 
The variety of performances presented this year represented the rich diversity of Hindus that has resulted in an equal diversity in utsavs observed throughout the year and throughout the world. The cultural program featured more than 200 performing participants and 18 organizations, allowing children of all ages to perform on stage. In a dynamic four hours, it showcased the work of the some of the most distinguished music and dance teachers of the Boston metropolitan area and parents and teachers of several regional Bal Vihars (Hindu Sunday schools). From each elaborate, theatrical play to each energetic and expertly choreographed dance, the special attention to detail, performance quality, appropriate costumes and pride with which each teacher presented his or her students added a professional touch as well as set a standard for the level of young talent in this program. As custom dances brought us on a live journey from North to South and East to West with styles from Kashmir, Orissa, Gujurat, and more, young children dressed as iconic figures from the Mahabharata, did justice to their roles and inspired us by their comprehension of scriptures whose deeper meanings often escape us. 
As mirrored by the awe of first­time attendees, bringing such a theme to life in the form of a mela (fair) would be a daunting task. Indeed it was a wonder how three, simultaneously running components of the program­a cultural program, a bazaar of more than 40 booths, and food court with catered North and South regional Indian favorites­interweaved flawlessly to both give a mela vibe and highlight the major theme. However, many shared the sentiment that the desire to meet other community members and friends and inability to be in all three places at once made them wish they had come earlier. Perhaps the most impressive aspect was the nominal entrance fee of $3 per person with the exemption of children five years of age and younger from the fee. 
Meanwhile, the corridors of the middle school housed a bustling virtual bazaar reminiscent of its Indian counterpart with the main difference being that this bazaar reflected the overarching theme of Hindu Heritage with many non­profit and educational booths. With a mehndi (Henna) stall that offered face painting, Indian apparel selection running the gamut from the latest contemporary styles to the classic traditional ones, the kulfi stand, and non­profit booths appealing to the community at large, the experience left attendees spoilt for choice and was balanced by its taste for both modern and traditional way of life. Navigating through the crowd, one even came across information on joining yoga and meditation schools or signing up for VHPA summer family camps, to giving back with "Ekal Vidyalaya," "Support­a­Child, "Indian Circle for Caring," and even to locating temples and Math and Science tutors. Outdoors a kite­flying area, complete with 8 kites and adult chaperones, engaged the young and young of heart­ adding a real mela flair. 
Behind the scenes, more than 50 volunteers worked ceaselessly to bring us the magic of a flawless and successful event. From directing backstage traffic to handling technical stage effects, these volunteers held the reigns of what could easily have become an organized chaos. It was their experience and selfless commitment to improving and perfecting the art every year that made this Hindu Heritage Day what is was. Of the volunteer group. it was refreshing to see a team of familiar young adults and teenage volunteers, a clear sign of the contagious desire to learn about their heritage and provide that knowledge to others. This in itself validated the contemporary but dharmic approach underlying HHD in its mission to celebrate with, bring together, and revive understanding in those who belong to our Hindu heritage. 
If you are interested in participating in any segment of the HHD next year, please contact Mrs. Jaya Asthana at jasthana@hotmail.com or hhdboston@gmail.com.