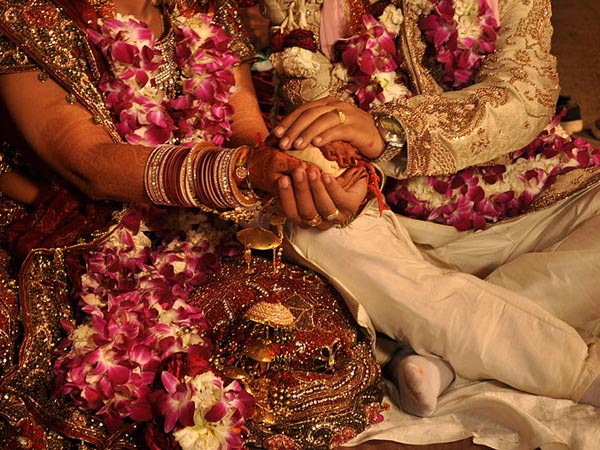 ISLAMABAD: The provinces are yet to give a reply to the request of NA Standing Committee in which it had asked all the federating units to pass resolution in their assemblies empowering Parliament to pass Hindu Marriage Bill 2015 because minorities has become a provincial subject after 18th Amendment, sources told the News here on Saturday.
According to the official record, the NA body sent a letter to all the provincial governments on May 14 one day after the directives of the Supreme Court for doing required legislation to resolve the marriage issues of the Hindu community.
The Ministry of Law, Justice and Human Rights has given opinion that the concurrent legislative list was abolished and the subjects related to the minorities became domain of the provincial assembly after the 18th Amendment.
The government has presented Hindu Marriage Bill 2015 in the National Assembly after the Supreme Court ordered it to introduce legislation to enroll marriages of the Hindu community but currently any such legislation would only apply to the federal capital.
It provides a mechanism for registration of Hindu marriages, which includes conditions for contracting the marriage, procedure for dissolution of the marriage and the grounds on the basis of which such a marriage can be dissolved.
The government and the Hindu community have been at odds over the divorce clause in the Hindu Marriage Bill as the government differed with the Hindu leaders, who believe divorce is not part of their religion.
A Hindu Jirga held in Rahim Yar Khan stated if the bill was adopted, it would create further problems for the Hindus, who were already facing immense problems in practicing their religion freely.
They said the bill states if husband or wife changes the religion, the marriage would stand dissolved, which means if husband adopts new religion then he cannot be compelled to bear expenditures of his family including wife and kids.
Talking to The News, PPPP's MNA Ramesh Lal said the federal government should take immediate steps to carry out legislation to resolve the issues of the Hindu community especially related to marriage and divorce.
He said provincial assemblies should also carry out separate legislation because the Hindu community has been facing extreme problems and they want their issues of marriage and divorce resolved at the earliest.
Ramesh said the provincial governments should give their respective reply to the request of the NA panel because any further delay in this respect would add to the miseries of the Hindu community.
Despite repeated attempts by this correspondent, Minister for Law, Justice and Human Rights Pervaiz Rashid was not available for comments.