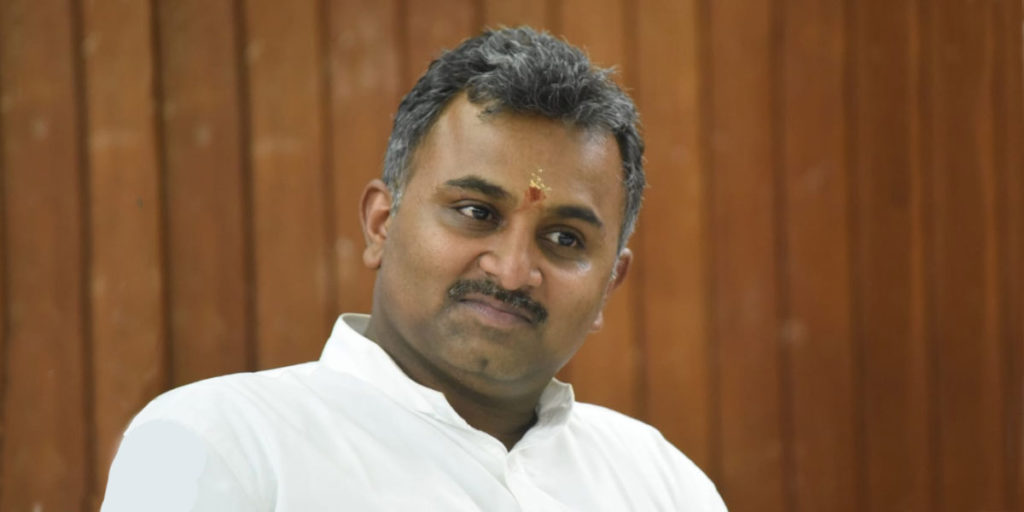 Houston, US
Hindu activists and functionaries across the board have welcomed the launch of http://pratheeshviswanath.in – website of Pratheesh Viswanathan – a renowned socio –political activist from the Indian state of Kerala.
It was Pratheesh Viswanathan who coined the word 'Love Jihad' and has been proactively fighting Anti India, Anti Hindu communist, Islamist, Ultra Evangelical forces in Kerala since past two decades. A lawyer himself, he and his team has filed many petitions in Kerala high court on Love Jihad, Hindu Temple land encroachments, Hindu human rights and other critical subjects impacting Hindus.
As a senior Hindu functionary, Pratheesh Viswanathan projects for Hindu empowerment attracts national and global volunteers and office bearers. His Hindu empowerment social works, courage and ideology is widely regarded and followed by state and national leaderships of BJP, RSS, VHP and allied Hindu organizations. Some key responses received on his website launch are listed below. He is the founder of Hindu Seva Kendra @hindusevakendra (Twitter) and Kerala Hindu Help Line – which has helped hundreds of Hindus in distress.
Vinay Kumar from Minnesota writes "I am looking forward frm you even more sir,Bharth mathaki jai", another Netizen posts "We are with you. We are one", Sidhu writes "Whatever your effort dear brother 'Kerala Shivaji.. I will be there.. Jai Seetharam" Rahul Chandra Sharma, director of Hindu Empowerment Office posted "A powerful legacy of Hindu empowerment works" , A user named EMC posted "Appreciate your courage & bold writing. Will be there to support u in all ur endeavors"
Pratheesh Viswanathan website: http://pratheeshviswanath.in
Pratheesh Viswanathan Twitter handle: https://twitter.com/pratheesh_Hind Twitter handle: Hindu Seva Kendra https://twitter.com/HinduSevaKendra
---
Source: World Hindu News