HudHud cyclone in Andhra Pradesh has caused extensive damage due to heavy torrential rains in three Coastal districts of Sriakakulam, Vijayanagaram and Visakhapatinam.  The districts were completely devastated with fallen trees, uprooted electrical poles blocking the roads, damaged vehicles, houses and roads.  Drinking water, milk, food, communication etc became scarce for the public leaving the place completely throwing into dark for almost four days initially.  Although much loss of human lives was not there, tremendous requirement for relief measures has to be taken in large scale.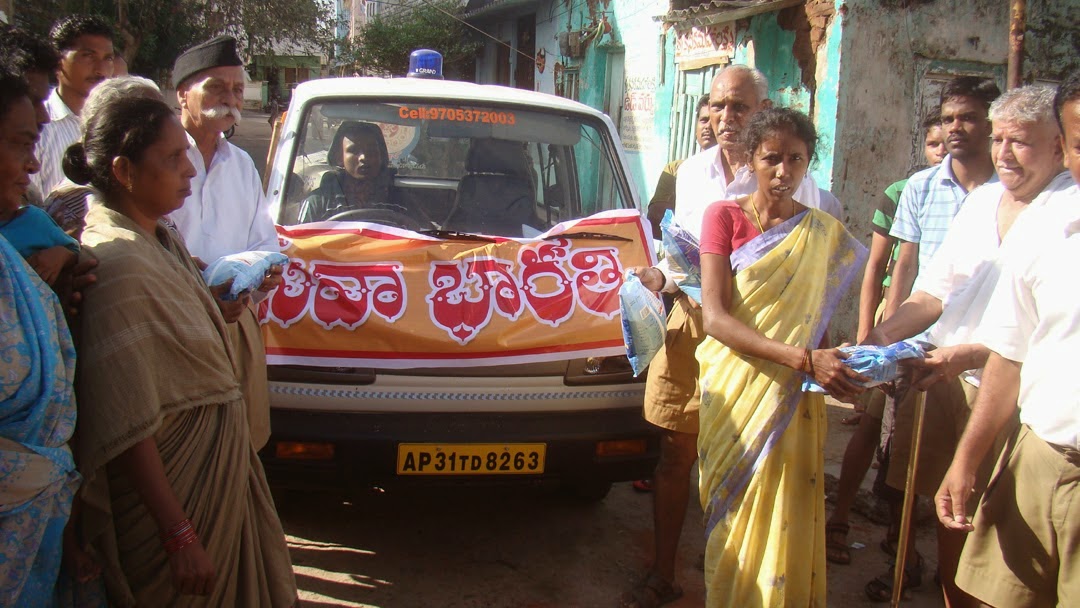 Rashtriya Swayamsevak Sangh expressed regret for the heavy loss of lives and property. Many Swayamsevaks came forward and visited the cyclone affected areas and helped with the relief activities.
Relief activities started:
Swayamsewaks around the affected areas came forward and coordinated with the government in conducting relief activities like removing trees blocking the roads. They also helped the people in the shelters with basic necessities like drinking water and food.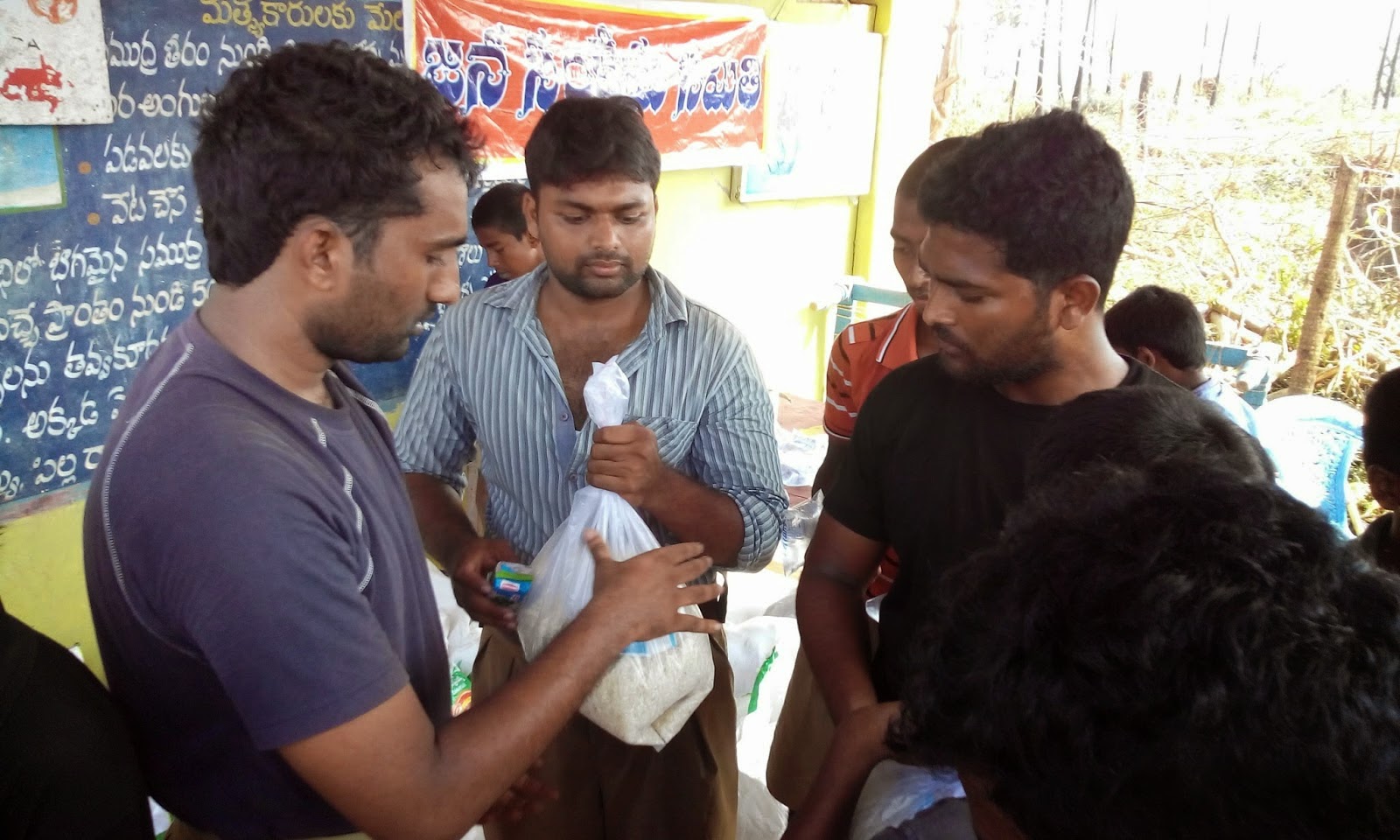 Jana Sankshema Samithi:
Relief measures are being undertaken on a war footing. A separate relief fund has been created. Jana Sankshema Samiti appeals to all the citizens of India to kindly come forward and help fellow citizens by sending donations to the relief fund specified below.
A/c No. 002601000013455
Indian Overseas Bank, 
Governorpet, Vijayawada-2.
IFSC Code : IOBA0000026.
80G is applicable
For further details please feel free to contact
Janardhan, Visakhapatnam:  9494496900
(Nandini Kuppa for VSK)