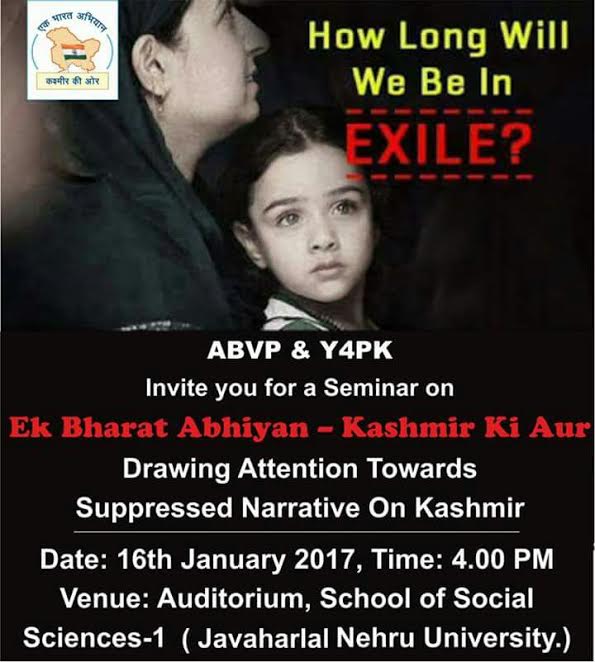 Tapan Ghosh
January 16, 2017·
Today (16 Jan). I'll address the Seminar at Jawaharlal Nehru University (JNU), New Delhi which is organized by ABVP & Y4PK.
Issue: To solve the problem of Kashmiri Hindus, their rehabilitation in Kashmir valley, to form a safe enclave for the Hindus, i.e. Panun Kashmir, means Apna Kashmir.
I'm informed that Commies have already pasted posters against me in the campus. They are preparing for my welcome.
Venue: JNU, School of Social Sciences, Auditorium-1.
Time- 4 PM.
Source: World Hindu News (WHN)