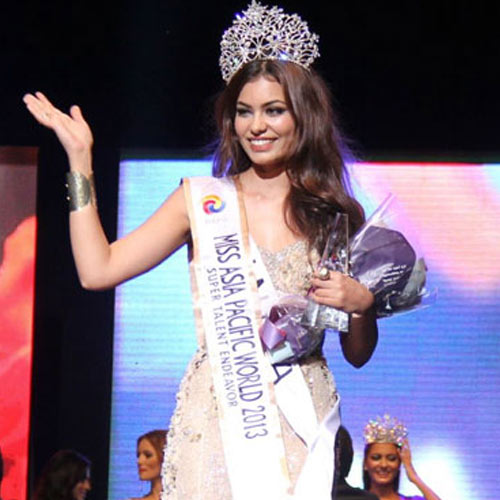 The diamond studded crown of India's Srishti Rana, who has been crowned Miss Asia Pacific World 2013 in Busan South Korea, was seized today for not paying customs, a senior customs official said.
21-year-old Rana was intercepted by the Customs after she landed at Chhatrapati Shivaji International Airport here, sources said, adding that she was asked to pay the duty as the crown contained diamonds.
It was, however, not known when the crown was seized.
In order to waive of duty of any participant getting such an award, the customs department needs to get a special exemption notification by the Central Board of Excise and Customs (CBEC), the official said.
Since they did not get it like in this case, they can seize the crown for the time being, the official added.
Rana was crowned Miss Asia Pacific World 2013 by last year's winner Himangini Singh Yadu at a glittering ceremony. This is India's second win in a row at the Miss Asia Pacific World pageant.