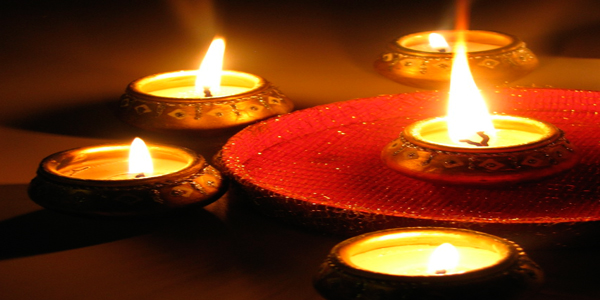 A grand Diwali celebration function is being organised at Naundero House on Wednesday for which lists of invitees are being prepared by the minorities' notables of Larkana division.
As many as 700 to 800 families have been invited and are expected to participate in the function. Mukhi Lokchand of Naundero Panchyat told PPI on Tuesday that all minorities had been invited by the PPP leadership to attend the function where dinner had also been arranged in their honour besides other programs.
He said traditional Sindhi ajraks and caps and other gifts would also be exchanged on the occasion and all the Hindu traditions would be performed that include Aarti, Bhajans etc. He said dinner would be followed by a musical programme.
He said he had prepared the list of the Hindu community notables and other people doing the same in their respective towns. Lokchand said he had also invited as many as 10 families from scheduled castes so that they may also celebrate Diwali with them. He said the function would start at about 6.30 pm.
Asked as to why PPP leadership felt that Diwali function should be held in Naundero and it must be celebrated with minorities, Seth Lokchand said that some incidents of hooliganism in the past had taken place in Sindh against the worship places of minorities allegedly by the religious extremists, hence this function was being organised to express solidarity with Hindu and other minority communities.
He said names of those interested and willing people were being included in the invitation list who wanted to participate with their families and denied that pick and choose method was being applied to invite only favourites so that nobody should speak before the leaders about their grievances.
Bilawal Bhutto Zardari will celebrate Diwali with the members of Hindu community at Naudero House on October 23. He has invited Hindu communities to join him in celebrating the Festival of Lights at Naudero House in Larkana. He also directed the PPP leaders including district presidents to celebrate Diwali in their respective areas together with the Hindus.