It is that time of the year when Hindus in India will celebrate one of the biggest festivals – Navratri – with the beginning of Autumn. The festival of Navratri or Durga Puja is celebrated by welcoming the nine forms Goddess Durga,  which is said to symbolise divine female energy.
Nav means nine, ratri means night, and that is why the festival is celebrated for nine nights. Navratri – which begins on October 1 this year – is celebrated to honour Goddess Durga's nine forms. It begins on the first day of the Ashvin month, the seventh month in the Hindu calendar, and concludes on the 10th day with the festival Dussehra, also called as Vijaya Dashami or Dasara.
The festival is celebrated by fasting and playing garba in several regions. One of the important parts of the festival is kanya, kanjak or kumarika puja, which means young girls, ideally nine girls (kumaris), are worshipped. They are worshipped on the eighth or the ninth day of Navratri.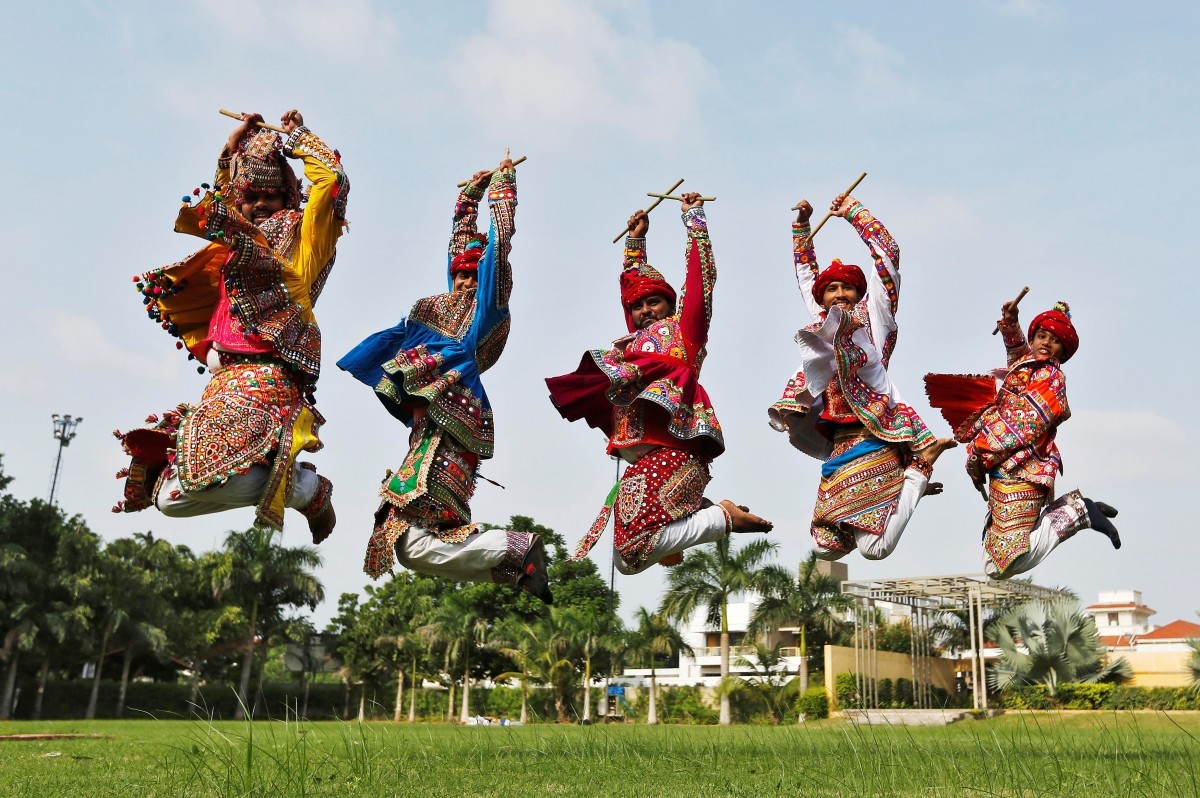 Though the nine-day festival is celebrated across the country, it is Gujarat and West Bengal that are particularly known to celebrate this festival with tremendous fervour.
In West Bengal, it is called as Durga Puja and is considered the most important festival to worship Shakti. It is believed that during these nine days GoddessDurga visits her maternal home after killing the demon – Mahishasura.
In Gujarat, the nine-day festival is celebrated garba and dandiya. Women and men wearing vibrant costumes perform the folk dance in the honour of GoddessDurga and her forms.
The festival is celebrated with much fervour in Punjab as well. People in Punjab fast for seven days and break their fast on the eighth day. They also organiseJagraata to worship Goddess Durga and sing bhajans recite aartis throughout the night on the ninth day.
The festival is also celebrated in Himachal Pradesh, but only on the 10th day. It is called Kullu Dusshera and it is believed that Lord Ram returned to Ayodhya after completing the 14 years of (exile) and killing demon Ravana.
Take a look at the photos that show how the nine-day festival dedicated to shakti or the nine forms of Goddess Durga is celebrated in India.