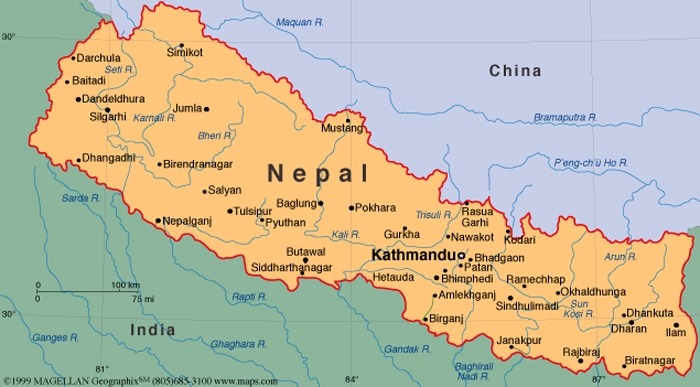 Kathmandu, July 21 (IANS): The Nepalese government is gearing up to generate hydropower energy from Bagmati river.
Bagmati is considered a holy river by both the Hindus and Buddhists, with a number of Hindu temples located on its banks.
The decision was made Sunday as part of the government's plan to end the Himalayan nation's power crisis within three years, Xinhua reported. 
Nepal's energy ministry has already announced that all of its available resources would be utilised to maximise the energy generation.
Nepal is currently reeling under an eight-hour load shedding daily.
The Department of Electricity Development (DoED) has granted a generation licence to a private power developer, Mandu Hydropower Company, for the Bagmati project.
"The company had previously submitted environmental impact assessment and detailed project study report which suggests that it is feasible to generate energy from Bagmati river," a DoED spokesman said.
He said the generation licence was issued for producing 20 MW energy within three years at a cost of around $42.3 million.
"The company will start construction within this year after doing its financial closure," he said.
"If it fails to develop the project within three years, the licence will be scrapped." 
According to the DoED, the project site will be located in Makwanpur district, some 100 km south of capital Kathmandu.
The Nepalese government has laid special priority towards energy generation with the slogan, "Brighter Nepal, Prosperous Nepal" in its recently unveiled budget.
The fiscal budget announced last week has allotted $131 million for the development of power plants and $135.5 million for the construction of transmission lines.