Namaste
Jai Shri. Ram! Jai Mata Ki!
On this sixth anniversary of World Hindu News thank you for empowering worldwide Hindu news reporting, publishing and circulation. Program greatly appreciate your readership, financial sponsorship and support. Our sincerest thanks to our ad visors Shri. Rajiv ji Varma (Global Hindu Foundation Director), Shri. Swami Vigyananand ji (World Hindu Economic Forum, Director), Founder Sh. Mahesh Mehtaji (VHPA, OFBJP founder) , Sh. Ashok Chowgule ji (VHP Intl. working president), Sh. Dilip Mehta ji (Fmr. Hindu Mahasabha USA president) and leaders of Vishwa Hindu Parishad of America esp. Dr. Abhaya Asthana, Sh. Gaurang Vaishnav, Sh. Sanjay Mehta ji, Sh. Gokul Kunnath ji who supported and promoted the portal among Hindus community orgs.
It was in 2013, when Hindu human rights were taken for granted and Hindus were being persecuted worldwide, Anti-Hindu Government ruled India, World Hindu News came into existence to counter Leftisist, Ultra-Evangelist, Jihadist and Psedo-secularists run news portals. Today with a satisfied heart, we are seeing resurgence of Hinduism and Hindu organizations. Now mainstream TV, Print and Digital media don't hesitate to enter 'Hindu', 'Hinduism' and 'Hindutva' in it's news content – marking a gradual end to a Hindu phobic, slave and colonial mindset ('Dhimmitude'). This journey will continue until times immemorial to sustain, preserve and protect Hindu voice. Under the distinguished leadership of Indian PM Narendra Modi & Home minister Sh. Amit Shah, the anti Hindu, anti India individual, organizations and countries are being engaged and processed effectively. World Hindu News support & promote Hindu patriots news and views and today we are happy to witness positive results of it's efforts.
World Hindu News today is global Hindu news & media digital leader. Program's special thanks to our paid subscribers, sponsors, advertisers and eco-system partners for their generous financial sponsorship. Our appreciation for the Editorial Board, Research Board, Technical Board, Authors & Columnists. Our high regards for the technology manager Shri. V. B.  for developing world class web portal and IT tools.  Thanks to our worldwide news publishing & reporting partners.  A big applaud for our associate editors and publishing manager for their wonderful services & thanks to all Allied associates who empower our program directly or indirectly. My heartily thanks to the individuals Shri. V. A. who manage our US office work. My gratitude to my co- editor lead Shri. Hemant. K. S. and publishing lead D. Prasada. Office staff – Ankit Dhar & Sonali Dhar.
We bow and offer our Namaskaar To Goddess Sarawasti for blessing us with intellect & To Goddess Laxmi for monetary blessings to deploy that intellect in the service of Hindu Dharma & Lord Ram, Hanumanji for a courage and fearless mind.
Yours In Dharma, Rahul Chandra Sharma
President & Editor In Chief –  World Hindu News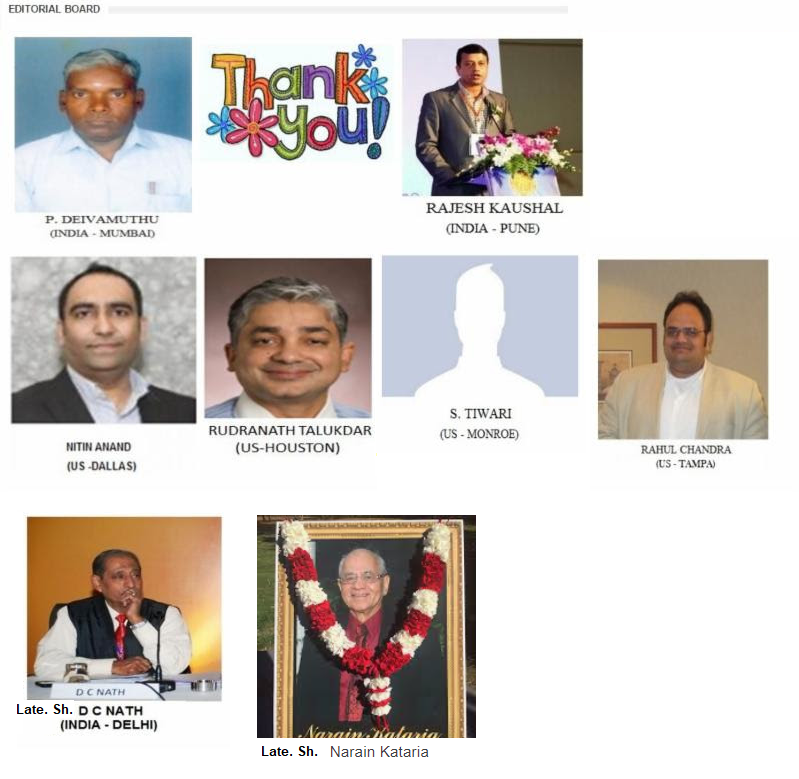 Issued from the office of Rahul Chandra Sharma, www.rahulchandrasharma.com