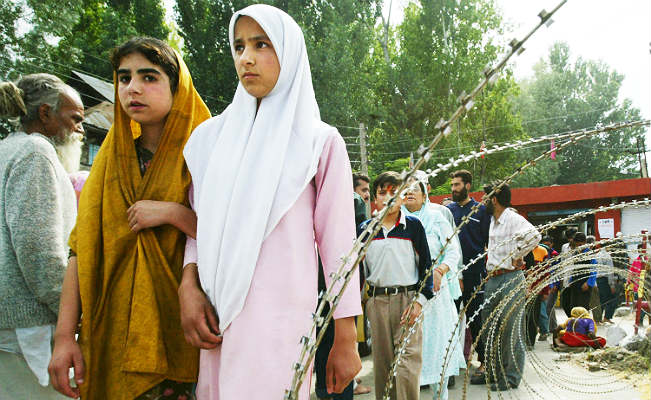 Islamabad : The Hindu community in a town in Pakistan's Sindh province staged a protest against alleged harassment by a local Muslim clan who have hindered performing their religious rituals, a media report said today. The demonstration was held yesterday in Mehrabpur area against people belonging to the influential local Halepota clan.
The Dawn reported that members of the Hindu community led by trustee of the main temple in the city Baba Saroop held a protest on Mehrabpur-Halani Road and demanded protection. The trustee told the media and police that the clansmen were not only extending death threats to Hindu leaders and visitors to the temple but also hindering performance of their religious rituals and worship. The protesters said the police were reluctant to restrain the clansmen.
Superintendent of Police Niaz Ahmad Chandio, when contacted, said the temple trustees first intended to lodge an FIR against the clansmen but later changed their mind and fixed a meeting with them and some local politicians for settlement of issues.
Saroop said the temple had been hosting a religious festival every year and devotees from across Sindh and parts of India used to take part in the festivities but due to the clansmen's activities, the temple trustees were now finding it difficult to organise it in a peaceful manner. He said they approached the local police station but were advised to settle issues through bilateral talks.
Source : India.com