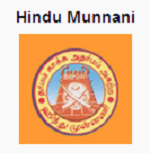 The Hindu Munnani District President T.S.Shankar demanded that the government constitute a renovation committee giving a facelift to Sri Arunachaleswarar Temple after a gap of more than 12 years.
In a release issued here on Friday Mr.Shankar said that a renovation committee headed by music mastero Ilayaraja was formed during the last renovation drive which was carried out in 2002.
But no such committee representing devotees and public has been formed this time around as the reports of preparation to begin renovation works are rife in newspapers though there is no official announcement yet.
The temple does not have sufficient number of workers to carry out the task. It would not be desirable if the government decides to go ahead with the work in a autocratic fashion relying on a few tainted officials. "The donors willing to take up some works on their own should be allowed to do so under the supervision of temple officials rather than asking them to give money and let the temple officials execute work," he insisted.