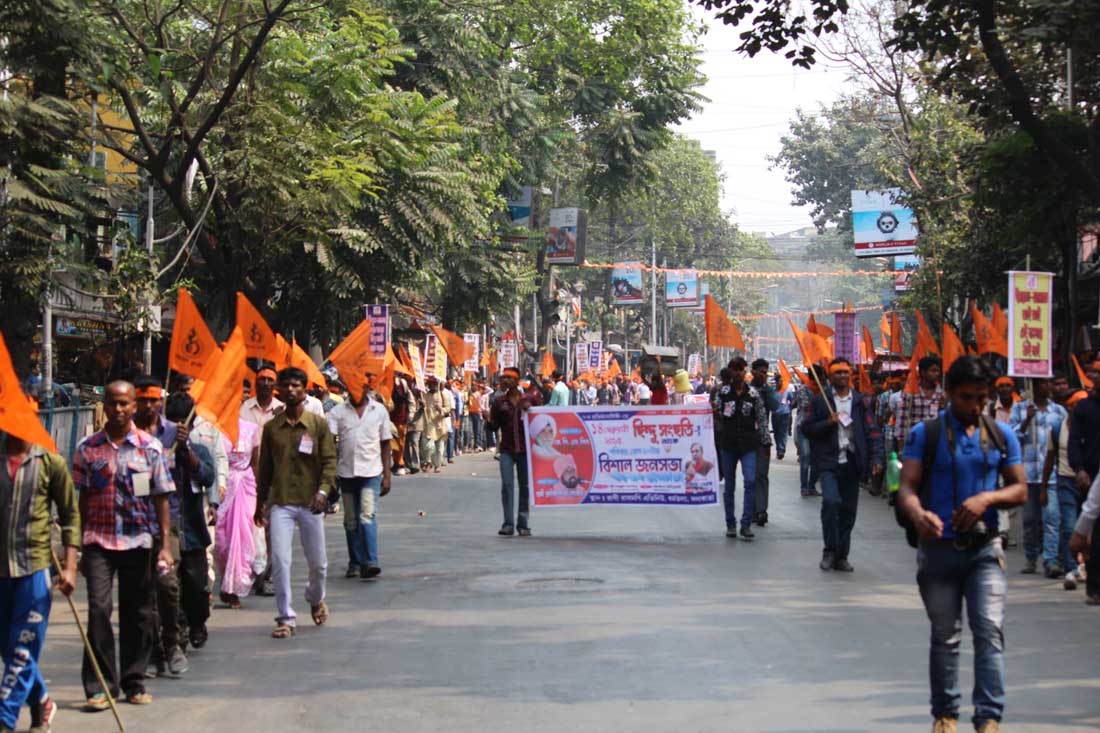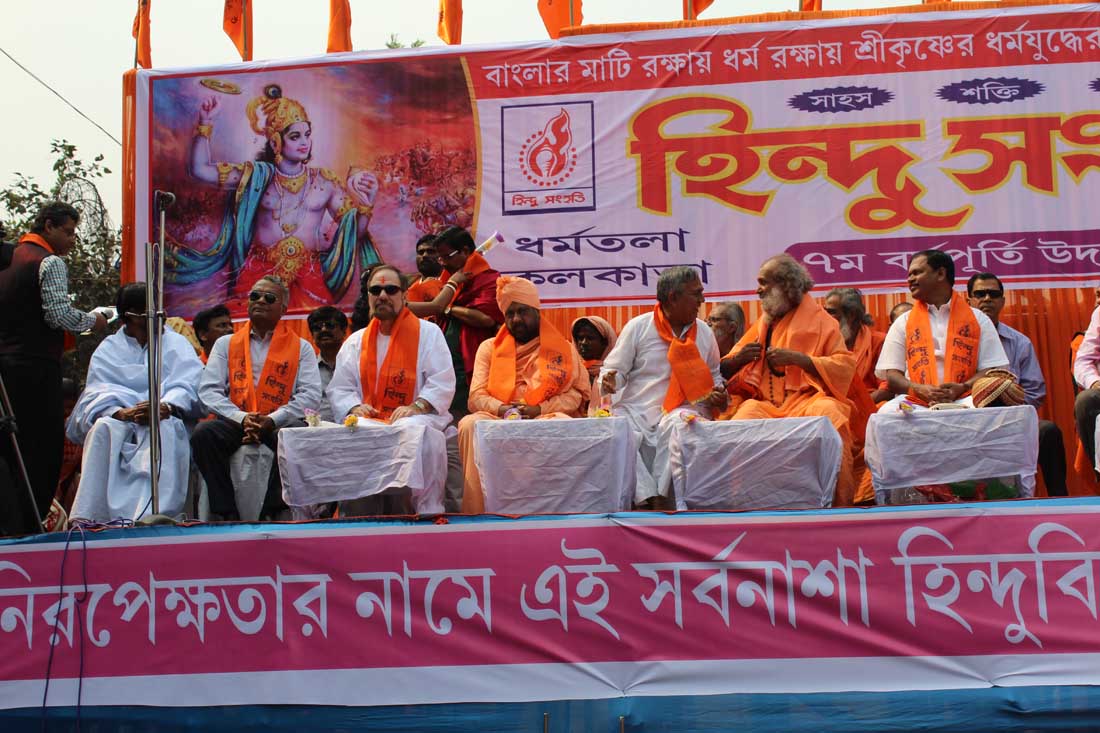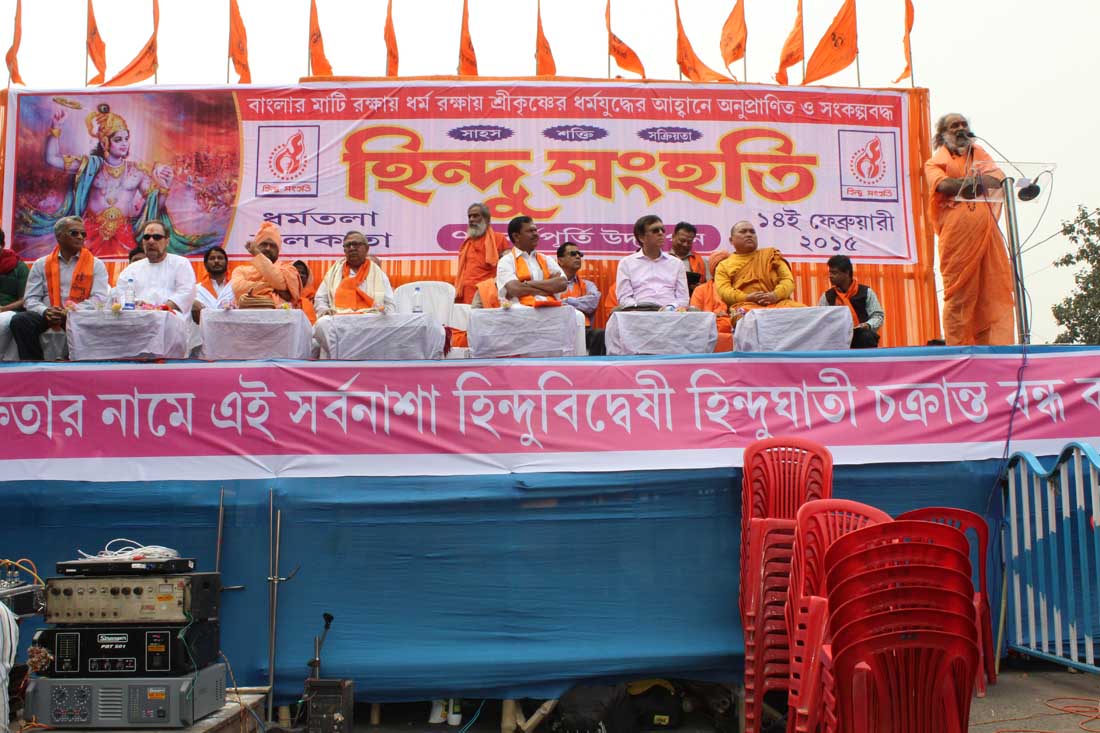 Today (on 14th February, 2015), the 7th Foundation Day Rally of Hindu Samhati was completed successfully in Kolkata's Esplanade area.
About 30,000 energetic Hindu youths from all over West Bengal joined this Rally. 
Swami Pradiptananda ji was the star speaker. Dr. Richard Benkin was the foreign speaker. Many prominent Hindu monks blessed the gathering. 
Sri K.P.S Gill could not attend, due to an illness. He sent his written message, which was read out by Dr. Saradindu Mukherji.
Only Hindi-speaker was Sri Arjun Sampath, President, Hindu Makkal Katchi, Tamil Nadu.
Other main speakers were Dr. Gautam Sen (from London), Swami Tejasananda Maharaj, Br. Sunil Maharaj and Bhikshu Karunalankar (Buddhist monk).
More details will be given soon. 
Please see some attached pics of today's rally.
Source: WHN Media Network