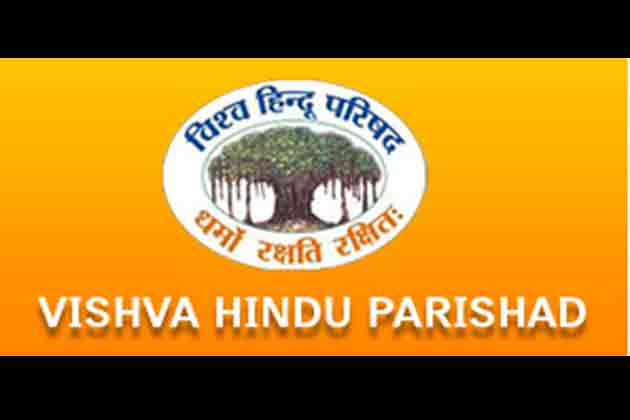 Lucknow: To set the tone for Vishwa Hindu Parishad's meeting proposed at Ujjain's Kumbh Mela in April, the outfit's central marg darshak mandal will meet at Allahabad on Thursday to discuss Ram Temple construction along with state government's bid to take over administration of temples.
Thursday's meeting comes shortly after Tulsi Peeth, Chitrakoot founder and head Jagadguru Rambhadracharya's statement during a Ramkatha (discourse on lord Ram) at Mahawa village in Faizabad that construction of Ram temple would begin this year and complete by December 2018. He said this in the presece of Ram Janmabhumi Nyas president Mahant Nritya Gopal Das.
VHP spokesman Sharad Sharma said not only VHP, all Hindus support Jagadguru's statement.
Talks around construction of Ram temple have intensified following demise of VHP patron Ashok Singhal. Sangh pariwar led by RSS chief Mohan Bhagwat also stated that Ram temple will be built in his lifetime and gave a call to prepare grounds to build it .
Later, BJP leader Subramaniam Swamy's said Ram temple construction will begin this year.
Otherwise also, VHP marked the re-starting of consignment of stone for carving the temple structure at Ayodhya with unexpected fanfare leading to speculation that Sangh Pariwar once again wants to play around the temple agenda with UP going to polls in 2017.
VHP general secretary Champat Rai will also be present and resolution finalised will be presented at the Sant sammelan on February 5.