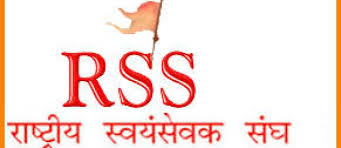 Top Rashtriya Swayamsevak Sangh (RSS) leaders and functionaries from across the country will go into a three-day brainstorming session here tomorrow where they may discuss, among other things, the situation in Jammu and Kashmir where Bharatiya Janata Party (BJP) is in an uneasy alliance with People's Democratic Party (PDP).
Meeting for the first time since the installation of the Modigovernment in Delhi, the `Pratnidhi Sabha', Sangh's highest decision-making body, is expected to deliberate on a variety of issues that may include BJP's rocky relations with its alliance partner PDP in Jammu and Kashmir.
The relations between BJP and PDP hit a turbulent patch recently following the release of Kashmiri separatist leader Masarat Alam by the state government.
The alliance had got off to a rocky start when Chief Minister Mufti Mohammed Sayeed, after taking the oath, credited elements in Pakistan, the Hurriyat and the militants for the peaceful Assembly polls in the restive state.
Though RSS Prachar Pramukh Manmohan Vaidya insisted no resolution was slated to be adopted by the Pratinidhi Sabha on the J&K issue, sources in the organisation said it could come up for discussion.
Also, the conclave is likely to discuss RSS's role in shaping the policies of the Centre, particularly in the field of education.
After its cadre played a vital role in ensuring a resounding victory for BJP in the Lok Sabha polls, RSS has been consistently engaging with the government over curriculum of the educational institutions, seen by the detractors as an attempt to further its pro-Hindutva cultural agenda.
Briefing journalists ahead of the conclave here, Vaidya said one of the resolutions is on imparting education at primary school level in the mother-tongue.
"One of the key resolutions to be adopted is on imparting education in primary schools in the mother-tongue of the pupils which the academics and eminent people say is the best. The craze of English is to the detriment of the students," he said.