The three children had been denied admission to Class 9 as they flouted age norms. Sisodia told ThePrint that they will be granted admission.
TARUN KRISHNA Updated: 29 September, 2019 12:56 pm IST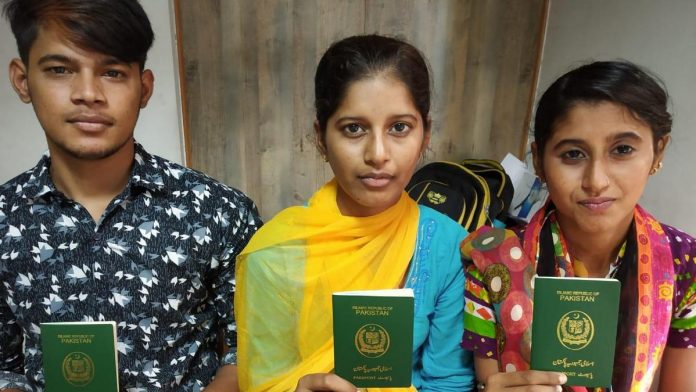 New Delhi: Delhi Education Minister Manish Sisodia has said that three Pakistani Hindu refugee children, who had been denied admission in a government school in the city, will now be enrolled after ThePrint brought it to his notice.
The three children — Mona Kumar (18), Ravi Kumar (15) and Sanjina Bai (14) — had enrolled for Class 9 at the Government Co-ed Senior Secondary School in Bhati Mines, Sanjay Colony. They are all members of a Hindu family that migrated from Pakistan's Sindh province on 4 May.
Jawahar Lal, their uncle, told ThePrint that the children were denied admission as they flouted the age criteria for Class 9. "Four of our children had managed to get registered for admission in the school," he said. "Now one of them, a girl child, is studying in Class 8 at the school while the other three were expelled for being above the age limit."
Ravi Kumar, one of the children denied admission, said school authorities had initially told them to buy the uniform and books if they wanted to continue attending school. Their family members bought all this at their own cost.
"We started attending school from 1 August but after a month, school authorities banned our entry at the school," Ravi said.
When ThePrint talked to the education In-charge of the Bhati Mines school, Pramod Kumar, he presented the documents related to "Age criteria guidelines for Non-Plan Admissions". He also said that the children were initially granted registration but later on when the final list was prepared, their age was found to be over the limit.
The school administration also cited visa expiry as a reason for expelling these students. But a copy of their visa documents, in possession of ThePrint, clearly shows that the expiry date is due only next year.
When ThePrint talked to Sisodia on the matter, he assured that if the children still live in the same locality there will be no further difficulty in their admission.