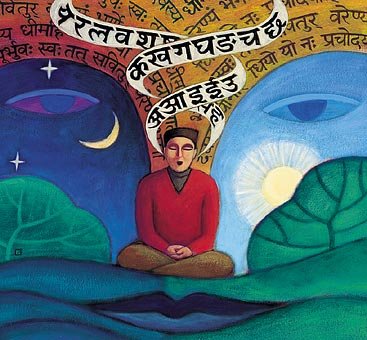 Goa faces shortage of priests during Chaturthi and other festivals, but Sanskrit school that provides 90 per cent of Goa's priests is struggling to meet its daily expenses
PONDA: There's a shortage of Hindu priests in Goa, and the shortfall is being made up by purohits from the neighbouring States.
Whether it is to celebrate marriages or at Ganesh Chaturthi, Diwali, Tulsi vivah, Laxmi poojan when priests are required to perform the rituals at people's homes, or on a daily basis at temples, the shortage of priests is glaring.
A trip to the only Sanskrit school in the State at Kavlem, led to the discovery that the school is struggling to find students, and that it has a lot of expenditure to meet which the management is struggling to bear. Around 49 students study in the school and they have to stay there for seven years. 
The school is managed by the Gomantak Sanskritotezak Mandal and its president Arun Desai said that to become a purohit and perform religious rites, poojas, worship in temples as well as residences, the study of Vedic Literature in Sankrit is necessary and this is imparted at the school. But he regretted the lack of students and funds.
"We are struggling as we have to bear the expenditure. However, we get help from kind donors and this helps us to manage the school. We tried for more assistance from the government but the laws restrict further help due to various requirements and conditions," Desai said.
Asked about government assistance, he said the State helped in renovating the premises. "Government provided us grants for three teachers, including one for imparting English education to our students," Desai said.
"Our school has given many Sankrit teachers to Goa and Maharashtra. In recent times we are struggling to get students as many students from Brhamin families are attracted to higher education," Desai said.
He added that some Goans and some Goan temples depend upon priests from other States as there is a shortage of priests in Goa. He, however, said he feels proud that around 90 percent of the priests working in Goa have been educated in this school.