TAPAN GHOSH, FOUNDER OF HINDU SAMHATI IN NEW YORK
ON SEPTEMBER 15TH AT 06:30 P.M.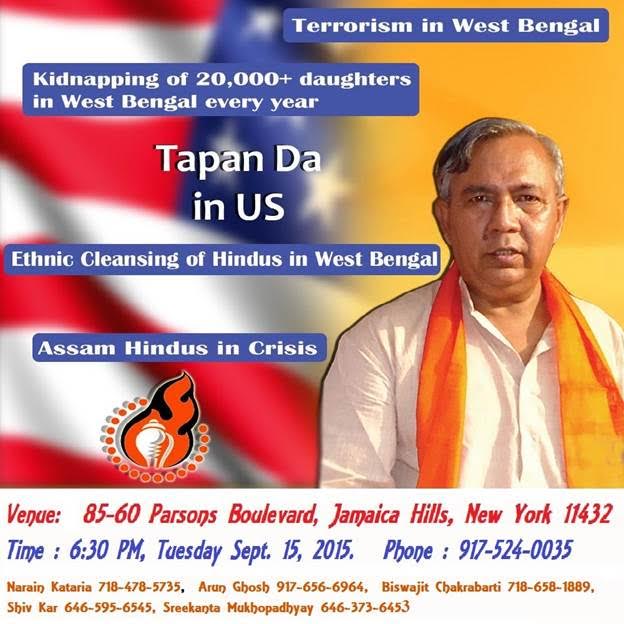 Tapan Ghosh is the founder and head of Hindu Samhati, West Bengal. He has been a tireless activist fighting for Hindus and Hindu causes in the state at immense personal risk.
Hindu Samhati is a NGO which regularly monitors and reports violations against Hindus in West Bengal. It also works with both governmental and other non-governmental agencies for the safety, security and protection of Hindu populace.
Within only seven years since it was founded by nationalist leader Sri Tapan Ghosh in 2008, Hindu Samhati has become an icon of hope to Hindus in West Bengal. From Sunderban to Shantipur, from Bolpur to Barasat, wherever Hindus have been attacked, activists of Hindu Samhati have stood by them and fought for their cause.
There are no other organizations in West Bengal which work for Hindus irrespective of their political affiliations.
You are requested to kindly join us in welcoming Shri Tapan Kumar Ghosh to New York.
Narain Kataria
(718) 478-5735
Source: WHN Media Network