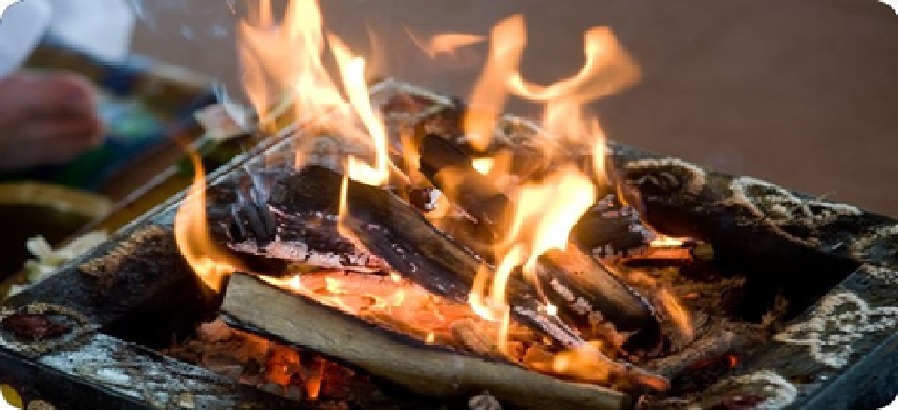 When : Saturday June 9, 2018 – Sunday June 10, 2018
Where : Sringeri Sadhana Center, 327, Cays Rd, Stroudsburg, PA
What : Welcome to the Wisdom retreat in the abode of Sharada Devi, the titular deity of Kashmira, on the auspicious occasion of Jyestha Ashtami. It is the time when Empress Maha Ragnya who rules in 15 dimensions is our supreme grantor. It is where we re-connect with the 6,000 year old quest of the Kashmiri Pandits for complete fulfillment and liberation while alive. Where we will experience empowerment through knowledge, through aesthetics and through consciousness enhancement practices.
Schedule
Saturday, June 9, 2018
09:00 am – 09:30 am Meet and Greet
09:30 am – 09:40 am Welcome and Program – Anil Ganju
09:40 am – 09:50 am Mission and Objectives of Transformations – Rakesh Kaul
09:50 am – 10:00 am Introduction of subject and speakers – Rabinder Nath Kaul
10:00 am – 12:30 pm Kashmir Shaivism Introduction – Prof. Subhash Kak
12:30 pm – 01:45 pm Lunch Prashad @ Temple
02:00 pm – 05:30 pm Kashmir Shaivism continued – Prof. Subhash Kak
05:30 pm – 07:00 pm Dinner @ Temple
07:15 pm – 09:30 pm Music / Dance Program
– Performance by Shri Dhananjay Kaul
Sunday, June 10, 2018
08:00 am – 09:30 am Breakfast @Temple kitchen
09:30 am – 12.00 pm Ragnya Sahasranaama Homam
12:30 pm – 02:30 pm Lunch Prashad @ Temple
02:30 pm – 04:00 pm The Awakening of Abhinavagupta – Mr. Christopher Tompkins
04:00 pm – 04:30 pm Goodbyes and departure
Speakers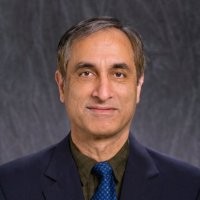 Prof. Subhash Kak
Subhash Kak is Regents Professor of Computer Science at Oklahoma State University in Stillwater. Born in Srinagar, Kashmir, he was educated at the Indian Institute of Technology, Delhi. His current research is in the theories of neural networks and quantum information. He has also worked on archaeoastronomy and written on history of science and on art. He has made the surprising discovery that the ancient Indians knew that the sun and the moon are approximately 108 times their respective diameters from the earth. This knowledge was coded into temple architecture, in the 108 poses of Indian classical dance, and the 108 prayer beads of the japa mala.
His work has been showcased in the popular media including Discovery and History channels, PBS, Dutch Public TV OHM, and in a documentary on music called Raga Unveiled. His writings on the philosophy of mind show how recursion plays a fundamental role in art, music and aesthetics. He is the author of twenty books which include six books of verse. The distinguished Indian scholar Govind Chandra Pande compared his poetry to that of William Wordsworth.
He coined the term quantum neural computing which is a theory of consciousness that is partly classical and partly quantum. In this theory, neural networks do conscious and pre-conscious processing whereas the virtual particles associated with the quantum dynamics of the brain are the ground for the unconscious.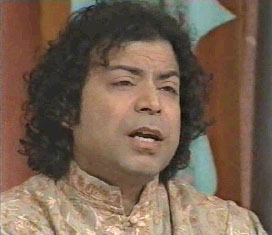 Shri Dhananjay Kaul
Born in Kashmir (Land of Shavait Saints and Sufis) Dhananjay's voice is cast in devotional mould and trained in Patiala Syham Chaurasi mould. His singing is full throated and bold, with beauti¬ful tapestry of Swaras(Musical Notes) his voice has requisite bass and Jhawari (A kind of rattle in the throat) and reaness to execute different Tana patterns.
The musical utterances of Dhananjay are highly embroidered. His throat rustles through intricate patterns of Swaras (Musical Notes) and Shrutis (Sub Notes) with great alacrity, aplomb and address. The florid and dazzling vocalism of Dhananjay Kaul marks him out as an artist of unique flair. Dhananjay specializes in this particular style of Hindustani vocal music. Apart from Kha¬yal (Raga) singing, he also specializes in semi classical forms of Hindustani vocal music such as Thumri, Dadra, Kafi, Ghazal, Sufiana Kalam and Bhajans.
Dhananjay received his training in Hindustani Classical Music in Guru Shishya Parampara from his father Pandit Shanti Chaitanya Kaul. He also received training from Acharya Nirmala Arun, who is a renowned exponent of Patiala Gharana. Dhananjay has received formal training in Tabla from Ustad Hashmet Ali Khan of Ajrada Gharana.

Mr. Christopher Tompkins
Mr. Christopher Tompkins is Yoga practitioner and Sanskrit scholar specializing in the tradition of Tantric Shaivism. His research focuses in particular on the ritualized practices of 'Hatha' Yoga as originally presented in the earliest surviving (un-translated) Tantras which pre-date the later 'Hatha Yoga' manuals by centuries. Mr. Tompkins is a PhD scholar on Kashmir Shaivism at University of Berkeley. He holds advanced degrees in Religion and Sanskrit and present internationally on the history, practice, and philosophy of Yoga. In 2012, he founded the "Kashmir Shaivism Preservation Project," which seeks to preserve and to freely share the literary legacy of Kashmir Shaivism, To date he has acquired over 24,000 pages of manuscripts, most of which have never been seen in the west, that span the vast subject range of Philosophy, Ritual, and Yoga representing the medieval Tantric tradition.
Hotel
Best Western Plus
2647 Route 715 Tannersville, PA 18372 (570) 629-4100
Room Rate: $130 plus taxes for Friday night, and $140 plus taxes for Saturday night
(Please use code KOA)
Free WiFi and free hot breakfast inclusive, along with swimming pool and gym
Pricing
Full Program (2 days):
First guest (Adult): $125
Each additional guest (Adult or Child 12 years and above): $100 / person
Children below 12 years age: Free when accompanied by an adult
Saturday Program Only:
First guest (Adult): $75
Each additional guest (Adult or Child 12 years and above): $50 / person
Children below 12 years age: Free when accompanied by an adult
Sunday Program Only (Havan):
First guest (Adult): $75
Each additional guest (Adult or Child 12 years and above): $50 / person
Children below 12 years age: Free when accompanied by an adult
Includes all meals, Saturday lunch thru Sunday Lunch.
Prices do not fully cover the cost of the program. Donations are welcomed from seekers and devotees so that we can sustain such high quality cultural programs.
Register
Select the Days Attending:
Select the Number of Guests (including children ages 12 and above):
Children less than 12 years of age attend free
Primary Contacts
Rabindra Kaul : (630) 687-0887
Anil Ganju : (215) 500-7649
Pramod Kachroo : (908) 447-1392
Venue
Sharada Temple – Sringeri Vidya Bharati Foundation
327, Cays Rd. Stroudsburg, PA 18360 – USA
Sringeri Vidya Bharati Foundation Inc., USA has built a beautiful Sharadamba temple in the serene hills of Poconos, Stroudsburg, PA. This is the only temple dedicated to Goddess Sharada in USA. Sharada Devi is the tutelar deity of Kashmira. SVBF plans three more in other parts of the country. SVBF manages the temple under the guidance of His Holiness Jagadguru Sri Sri Bharathi Thirtha Mahaswamiji of Sringeri, the 36th Pontiff of Sharada Peetham and ably assisted by the CEO of the Sharada Peetham and led by its Chairman Dharmatma Dr S. Yegnasubramanian.
Directions
Source: http://zone3.koausa.org/2018Transformations/?CFID=a4b75f54-a00d-418c-a43b-f843c01a1818&CFTOKEN=0