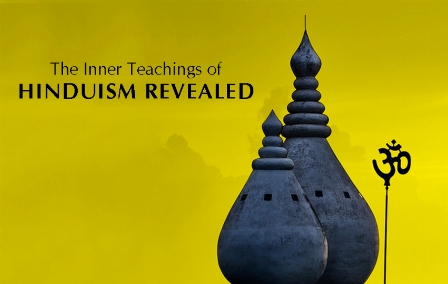 Members of Kashika Publications in conjunction with Hinduism Today Publications will host a two-day workshop on "Hinduism: Improving your Day to Day Life." It will be held at the Divali Nagar Site, Charlieville, Chaguanas, on Saturday and Sunday from 10 am to 4 pm each day.
According to coordinator, Ashwinee Ragoonanan the workshop will deal with aspects of Hinduism through which an individual of any faith can enrich theirdaily life. "We welcome people of all faiths, and all ages, who are interested in learning and improving their quality of life," Ragoonanan said, noting that this workshop is timely considering the country's high crime rate. This workshop, she said, can offer an outlet to allow for an improved state of mind and means to deal with the negativity in society on a personal level, especially for youth.
Kashika Publications has invited Hawaii's spiritual head, Swami Bodhinatha Veylanswami to lecture on various topics of pertaining to Hinduism. Bodhinatha who began studying Vedanta and meditation in 1960, developed a deep interest in monastic life.
In March, 1972, he received sannyas diksha (priesthood) from Sivaya Subramuniyaswami in Alaveddy, Sri Lanka. He received the name Veylanswami a few weeks later at the Murugan Temple in Palani Hills.
In 1988, in preparation for initiation as an acharya in the Saiva Siddhanta Yoga Order, Bodhinatha spent six months on pilgrimage in India with a sadhaka, spending time worshipping and meditating at ashrams and temples from as far north as Rishikesh to Tiruchendur in the South. Upon returning to Kauai, he was ordained as the first acharya of the religious order. From 1993 Bodhinatha managed the formation and development of Hindu Heritage Endowment, a tax-exempt endowment that provides income to several Hindu initiatives and institutions across the world.
There are over 80 individual funds within Hindu Heritage Endowment, which together exceed $10 million. Bodhinatha is also the head of Kauai's Hindu Monastery and publisher of Hinduism Today magazine. He is known for his initiative of digitising the Saiva Agamas which is the mystical scriptures of the Hindu religion and the basis for Hindu templeliturgy, making them freely available in digital format and encouraging their study. Bodhinatha also presides over the Saiva Siddhanta Church and Himalayan Academy publications.