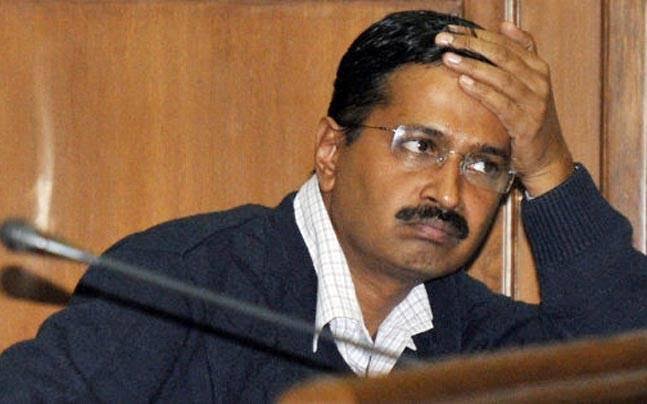 Unprincipled  Kejriwal in the heat of controversies
-Salil Gewali, Shillong
Very few persons are inborn leaders. They are certainly boons to the society. And most of the others who scramble to be public leaders by fair means or foul, end up being just a "liability". They usually mislead the crowd and finally bring only misfortune to the nation. I don't think anyone disagrees that Delhi CM Arvind Kejriwal – a very strange character, obviously of that type.  With the roar of his hollow rhetoric, he showed his different maverick avatars on different occasions. The unsuspecting people, who just got carried away, are now only regretting.
Is it not a big irony that one who determinedly stood as a crusader against the corruption is now neck deep in the corruption? Even one good at counting may fail to give full records in how many counts the Delhi CM proved himself as a dangerous hypocrite, and diplomatically a failed leader. Now a very annoyed Minister Kapil Mishra, who has been recently sacked by the Chief Minister, is threatening to expose the skeletons in APP's cupboard. Other opponents of other parties are having the last laugh!
By the way, given his series of tantrums and bad mouthing other rivals, particularly against PM Modi, Arvind Kejriwal has now almost dragged himself into the pit of no return. But however, with all his footprints in his short political journey, we have got a very clear message that we should not trust any leaders no matter how "holy" they claim to be.  Yes, we have to take the words of our leaders with a pinch of salt.  
Source: World Hindu News (WHN)
Disclaimer: The opinions expressed within this article /news /published content are the personal opinions of the submitting author / organization. World Hindu News  is not responsible for the accuracy, completeness, suitability, or validity of any information on this article /news/published content. All information  received is provided on an as-is basis. The information, facts or opinions appearing in the article / news /published content do not reflect the views of World Hindu News and World Hindu News does not assume any responsibility or liability for the same.