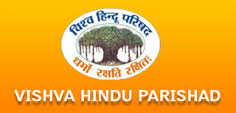 Press
VHP Committed to 'Society without Untouchability'
– Dr Pravin Togadia
New Delhi, March 21, 2015
Reiterating its commitment to eradicating untouchability from Bharat, VHP announced specific Action Plans based on its 'VHP Golden Vision 2025' document. Elaborating it further, VHP International Working President Dr Pravin Togadia said, "There is NO place for Untouchability in Bharat. VHP always believed in this principle. In Udupi Hindu Conclave 1969, a resolution was passed to this effect by all Ma. Shankaracharyas – "Hindava Sarve Sahodaraaha" meaning, all Hindus are brothers. They also specified, "Na Hindu Patito Bhavet." Meaning, No Hindu is lower or downgraded than any other Hindu. Following this Shankaracharyas & many Sadhu-Saints went place to place in Bharat explaining to people, the menace of Untouchability. At Kashi, Ma. Shankaracharya ji had meals with Domb King & gave a clear message. In 1989, the Stone Laying ceremony for Bhagwan Ram Temple at Ayodhya was done at the hands of a Scheduled Caste person named Shri Kameshwar Chaupal ji from Bihar."
Pursuing its 'Society without Untouchability' agenda, now while celebrating its Golden Jubilee, VHP has again embarked on the mission to make Bharat a 'Society without Untouchability' based on its Golden Vision 2025. Dr Togadia explained the Action Plan:
"One Well, One Temple & One Crematorium"
1. Wherever there is a village / town, there will be a common water source for water. It may be a water well or a lake or pump water. All will drink the same water.
2. All Hindus must get entry in all temples. No Hindu should be barred from entering any temple.
3. Even in death, all Hindus are One. Meaning, ONE Crematorium for all Hindus. Many places, there are caste based crematoriums & this widens the divide.
4. All will share meals together. During village functions etc, there is a separate seating arrangement based on castes. Eating food together creates a bonding & VHP is aiming at it.
VHP knows that it is not an easy task as such things are deep rooted in social psyche'. VHP Samarasta Teams & other VHPians will go village to village & identify specific local perceptions & issues about Untouchability there. Analyzing them with the help of social thinkers, VHP will work on it with a focus on 'Social Contact Persuasion'. There will NOT be any agitations but soft & warm approach of 'Feeling of Oneness'.
Dr Togadia further explained the unique plan of 'Hindu Mitra Pariwaar' (Hindu Friend Family). Every Hindu Family will make another caste's full family its Family Friend. Both families will share happy & sad moments together, go to each other's houses & share meals together at home (not at a restaurant). Both families will go for picnics together where they will carry home cooked snacks & share with each other. Teen-agers will take healthy family photos & 'selfies' of entire Hindu Mitra Pariwaar (2 families together) & share them on What's App, Face Book etc. There are already many such Hindu Mitra Pariwaars in Bharat & the number is spiraling.
VHP will go to states, villages, towns & meet various caste committees (Jaati Biraadaris). In their joint meetings, VHP will try & get it across to them the importance of being ONE as Hindu rather than following untouchability that will ultimately help perish Hindus altogether. One to one such meetings have already begun during over 600 Hindu Sammelans all over Bharat. Now VHP will hold multiple castes committees joint meetings to strengthen Bharat as a 'Society without Untouchability'.
Many awareness programmes have been planned & VHP is all set to fulfill its commitment to Strong Bharat with Society without Untouchability.
_________________
Contact: vhp.prezoffice@gmail.com
Regards
Vinod Bansal
Spokesperson
Source: WHN Media Network