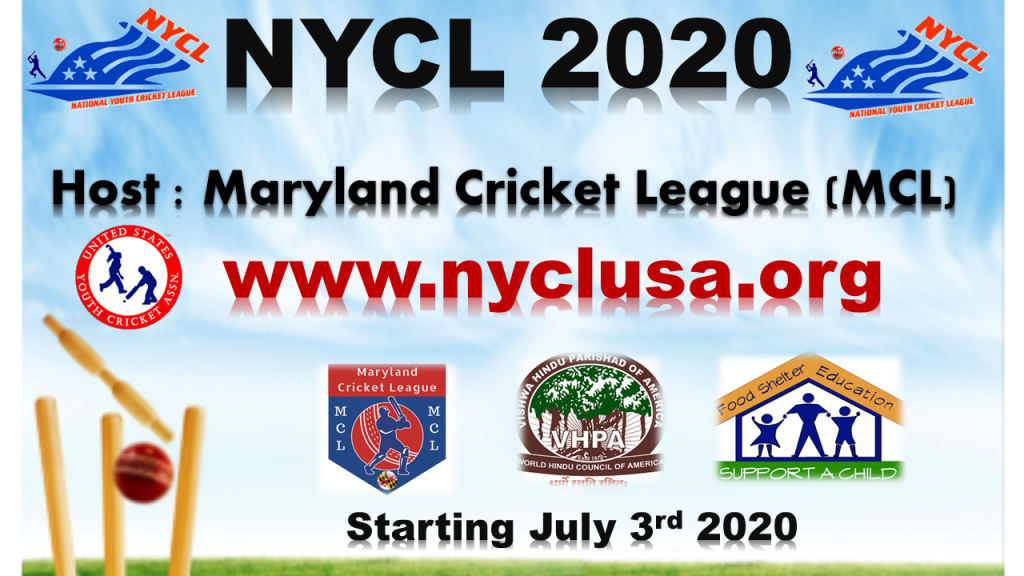 With Maryland Cricket League's hard work over the past decade and everyone's best wishes we, The Maryland Cricket League has won the bid hosting 7th US National Youth Cricket Tournament from July 3 – 10, 2020.  Maryland will be welcoming some of the international cricket celebrities and host about 80 teams (2000 cricket enthusiasts) from across North America. There will be roughly 150+ games played across various divisions 10U, 12U, 14U, 16U and 18U.
There will be roughly 2,00,000 cricket household in the area keenly keeping an eye on this great game of cricket.
For sponsorship please contact us at marylandcricketleague@gmail.com
For the event of this scale to be successful we urge you to donate and volunteer your time.
Please support us via GoFundMe.
For those interested in volunteering their time please provide us your contact information using google form.
For more information organizing committee you may visit them at NYCL.
---
Source: Maryland Cricket League