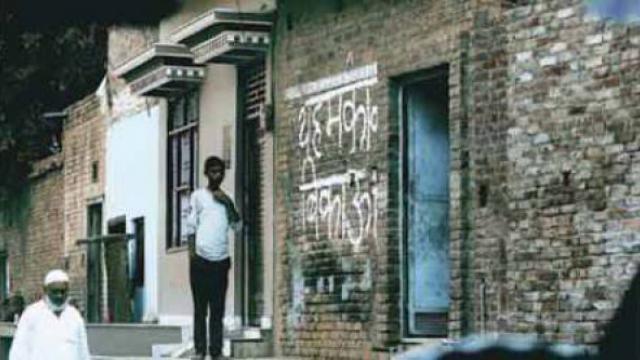 Updated: July 13, 2016 11:41 am
An article by BJP MP Tarun Vijay in Panchjanya says the "Hindus are the only community in the world whose global population is declining". "Not only are they being tortured for being Hindus, their civilian rights are also being curtailed," he argues. Bangladesh has nearly one crore Hindus, but not one Hindu cabinet minister. "Hindus are attacked and killed there everyday".
In this context, the "exodus of Hindus from Kairana has added a new tragedy". The article says there cannot be a "bigger tragedy" when "Hindus are forced to migrate due to politics of vote bank" in a "government of the brothers of your own religion". Such migration is "a challenge to the Constitution", yet some "sants" approached the Uttar Pradesh governor and "claimed there was no migration of Hindus". The Hindus are the victims of memory loss and consider "road, water and electricity as the development of civilisation".
The Hindu "does not remember that in Delhi alone they faced massacre on 18 occasions. He does not know the story of the repeated destruction of the Somnath Temple…. He does not know that ISIS has always existed for the Hindus in different forms, which sometimes expels the Hindus fromKashmir, and sometimes expels the Reang tribe from Mizoram," Vijay argues.