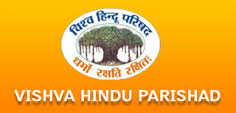 Hindutva demagogues may be calling on Hindus to have four and more children, but the Vishwa Hindu Parishad (VHP) is demanding that the Centre make family planning mandatory for all.
Otherwise, pointing to reports that the Muslim population in India rose at a faster rate in a decade than the national average, the Hindu right-wing outfit claims that the majority community, which largely adopts family planning measures, may shun the concept. It warned that then Hindus may take to the streets to express their anger at only them bearing the cross while other communities did not accept it.
"We have been making a demand in the Hindu sammelans (which are being held by the VHP across India) for family planning and a small family being made mandatory," VHP central secretary prof Venkatesh Abdeo told dna.
He pointed to how census data had revealed that Muslim population in India has grown by 24% between 2001 and 2011 against the national average of 18%, with the minority community's representation rising to 14.2% from 13.4% of the total population.
"What is the solution for this? Isn't the increase in numbers of followers of one faith a cause for concern?" questioned Abdeo, adding that statements by BJP MP Sakshi Maharajand other Hindu religious leaders calling on Hindus to produce more children were a "reaction" to this.
"Hindus have accepted family planning as a national programme in the country's interest. Without letting religious beliefs intrude in this sphere, they accepted the idea of family planning and a small family," he said, claiming that this is why there was a fall in the Hindu population.
"This (mandatory family planning) is the only solution. Family planning must be compulsory for all. Hindus have already accepted this… if anyone refuses to accept this principle, then a law should be introduced to make it compulsory," said Abdeo.