Dhaka:  In the wake of widespread attacks on Hindus in the country, Bangladesh has decided to set up special tribunals to punish perpetrators of violence against the minority community. Culprits may be tried under the Terrorism Prevention Act – the Law Ministry has consulted the Supreme Court on the matter.
Not a single Hindu died on or around polling day, but houses were allegedly torched, vandalised and looted allegedly by activists of the Jamaat-e-Islami and opposition party Bangladesh Nationalist Party (BNP) that boycotted the polls.
In one of the worst-affected Hindu villages – Malopara in the Abhaynagar area of Jessore district -houses were vandalised and looted on Sunday and many swam across a nearby river to save their lives during a vicious attack by Jamaat men, angry that the Hindus had dared to vote despite their warnings.
A young woman with a child in her arms said, "They came with stones and started throwing them at us. We hid in boats and went up and down the river all day and night."
Another woman said, "We can't stay in our houses at night. If there is some police, then we can risk it."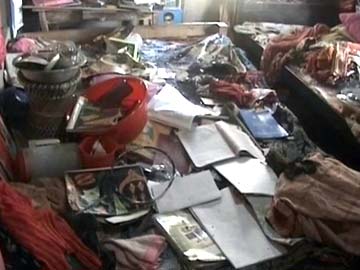 The police set up camp soon after and tried to restore some kind of normalcy.
"Jamaat-Shibir men won't dare create trouble in Jessore anymore. Not just in Malopara, anywhere. Even then people are traumatised, terrorised. That is true," said Joydeb Bhadra, Superintendent of Police, Jessore district.
But the situation remains tense in Jessore, Dinajpur and Thakurgaon districts. No minority life was lost – except one man who reportedly died of a heart attack when Jamaat activists set fire to his house in Joypurhat – but the Bangladesh government will have to work very hard to restore confidence in the Hindu community.