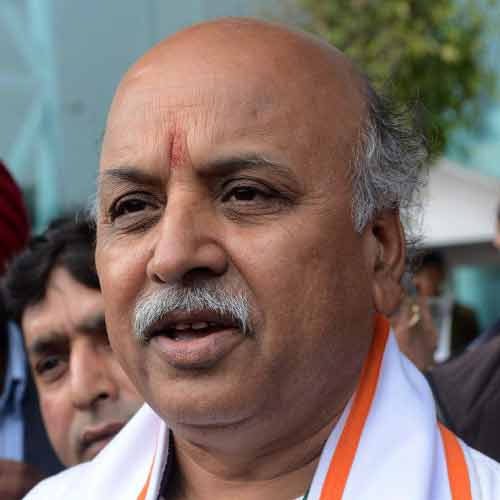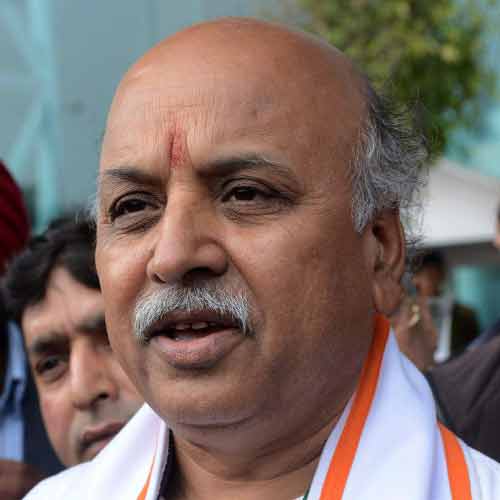 Vishwa Hindu Parishad [VHP] leader Pravin Togadia said, he will strive to increase the population of Hindu community in India from 82 percent to 100 percent. Addressing the golden jubilee year celebrations of VHP, Togadia said, forceful conversions of Christian and Islam community people is just to make the Hindus feel insecure. We want to protect Hindus for the next 1000 years from now and won't let the population declined.
The VHP leader said 'Love Jihad' is conspiracy against Hindus and expressed concern over the decline in population of Hindus in countries like Afghanistan, Pakistan, Bangladesh, Sri Lanka etc. "The Population of Hindus should have been 700 crores but dropped to 100 percent which makes only 16 percent. Togadia backed the conversions issue and said, when people want to return to their own religion, whats wrong.
Quite a few leaders participated in the golden jubilee celebrations and most of them expressed similar views as RSS Chief Mohan Bhagwat. Meanwhile the conversions virus has spread to Kerala where 30 Christian people reportedly got converted to Hindu religion.