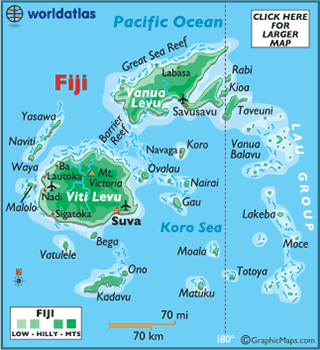 Hundreds of Hindu devotees sang and danced through the streets of the Sugar City yesterday as they celebrated Ratha-Yatra.
A chariot with idols depicting Jaggannath, the supreme lord of the Hindus, his brother Bala Dev and sister Subhatra was paraded through the city as the crowd sang, danced and chanted the Hare Krishna mantra.
Nand Kishore Dass, the manager of the Krishna Kaliya Temple in Lautoka, said the festivities were designed to bring good fortune and prosperity to the whole of Fiji.
"Ratha-Yatra is celebrated by Hindu devotees all over the world," he said
"It invokes auspiciousness, goodness, wellbeing and blessings to all the people in the country.
"Many devotees came from the United States, Australia and New Zealand.
"We distributed 1500 plates of free food at the market and distributed 2000 packets of sweets."
Mr Dass said the festival commemorated the deities' return to the kingdom of god.
"It is a very emotional journey because we are reliving what had happened thousands of years ago."