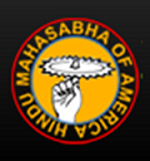 Delaware, USA ( March 6, 2015):
Hindu Mahasabha Of America congratulate Indian Political system  on Cow Slaughter Ban
HMSA has analyzed reports on Beef ban in India. It appreciates the efforts of Narendra Modi led state chief ministers and Indian President role in signing ban on Cow slaughter trade. This will help ramp down terror funding in India. The event supports  Narendra Modi Govt. promises made to Hindus. Maharastra CM Devendra Franavis efforts is also appreciated.
As said few months ago by an Indian politician Cow slaughter trade operated mostly by Islamists are funding terror modules in India based on investigative facts. The universal way to stop terror is to cut off financial supply lines, the Govt. of India and state govt. are taking good procedures towards Cow slaughter ban in India. Still many states like West Bengal and Eastern states where Hindus are in minority, Cow slaughter is rampart to appease Islamists.
HMSA requests such state politicians to be astute and impose ban cow slaughter trade so that terror funding is stopped.
 In 2001 early , Taliban killed 100 cows to insult Hindus as tribute, very few months later US bombed and uprooted Taliban in Afghanistan.
HMSA offers its total support in imposition of Hindutva ideology & associated laws at social political levels in India as defined by Hindu luminary Veer Damodar Savarkar.