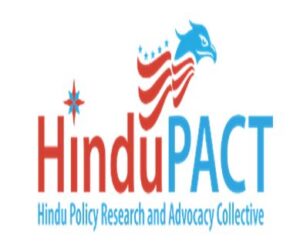 WASHINGTON, D.C – Hindu Policy Research and Advocacy Collective (HinduPACT) is thankful to Wayne State President M. Roy Wilson for his decision to censure Professor Khaled Beydoun for his targeted hate against Hindus and calls for greater action to be taken.
Beydoun, a professor of law at Wayne State has repeatedly fomented violence against Hindus through his instigative social media posts.
In April 2020, Beydoun shared a still from the Bollywood film titled "Parzania" and falsely claimed that this was evidence that a Hindu organization was targeting Muslims in India.
In April 2019, Beydoun allegedly plagiarized content from a New Zealand journalist and circulated misinformation about the victims of the Christchurch Mosque shooting to spread misinformation about the attack.
Later that month, Beydoun was among several people to put out an ad for a free trip to New Zealand in which one person would be selected among all the submissions to meet the families of the victims of the Christchurch Mosque shooting and go on a tour of the mosques that were shot up; a move that was heavily criticized by fellow Muslims.
HinduPACT Executive Director Utsav Chakrabarti said, "There is a pattern of targeted hate against Hindus emerging from some individuals. Beydoun, along with journalist CJ Werleman – an anti-Semtic supporter of banned terror group Hay'at Tahrir al-Sham (the Syrian branch of al-Qaeda) – has also given multiple statements similar in nature. Rutgers University Professor Audrey Truschke, University of California faculty Huma Dar and Columbia University Professor Manan Ahmed Asif, have also been identified by members of the American Hindu communities as regularly spreading disinformation and hate against Hindus and India."
We hope that exemplary disciplinary action will be taken against a repeat offender like Khaled Beydoun. We also hope that the University will ensure that a public apology will be issued by Mr Beydoun, as early as possible to ensure that Wayne State suffers no further erosion of trust and credibility.