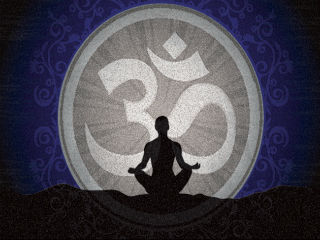 Nationally recognized Rowan University (RU), a public research university in Glassboro (New Jersey), organized a symposium on March 24 regarding effectively bringing yoga based movement to schools.
This face-to-face "Second Annual Yoga & Mindfulness in NJ Schools Symposium" was centered on "the benefits of bringing evidence and research based yoga based movement and focused attention strategies to YOUR schools immediately, safely and effectively. It claimed to bring "internationally, nationally and locally recognized speakers, authors, practitioners, and educators" to speak to the attendees and also included "a certificate for 5 professional development hours from Rowan University".
The participating teachers, belonging to various grade-levels, learned ways to bring yoga into classrooms in interactive sessions, reports suggest.
Meanwhile, Hindus have commended RU for promoting yoga through such symposiums, calling it a step in the positive direction. Distinguished Hindu statesman Rajan Zed, in a statement in Nevada today, applauded RU for coming forward and providing an opportunity to school teachers for learning the techniques of incorporating multi-beneficial yoga into their classrooms.
Zed, who is President of Universal Society of Hinduism, urged New Jersey Governor Chris Christie, New Jersey State Board of Education President Mark W. Bierdon and New Jersey Department of Education Acting Commissioner Kimberley Harrington; to work towards formally introducing yoga as a part of curriculum in all the public schools of the state and also persuade the private-charter-independent schools to do the same; thus incorporating highly beneficial yoga in the lives of New Jersey's students.
Yoga, referred as "a living fossil", was a mental and physical discipline, for everybody to share and benefit from, whose traces went back to around 2,000 BCE to Indus Valley civilization, Rajan Zed pointed out.
Zed further said that yoga, although introduced and nourished by Hinduism, was a world heritage and liberation powerhouse to be utilized by all. According to Patanjali who codified it in Yoga Sutra, yoga was a methodical effort to attain perfection, through the control of the different elements of human nature, physical and psychical.
According to US National Institutes of Health, yoga may help one to feel more relaxed, be more flexible, improve posture, breathe deeply, and get rid of stress. According to "2016 Yoga in America Study", about 37 million Americans (which included many celebrities) now practice yoga; and yoga is strongly correlated with having a positive self image. Yoga was the repository of something basic in the human soul and psyche, Rajan Zed added.
Awards-winning Rowan University, founded in 1923, which claims to be "ranked among the best public universities" and "a top school on many levels", offers 147 doctoral, professional, master's and bachelor's degree programs to over 14,000 students. Dr. Ali A. Houshmand and Linda Rohrer are University President and Trustees Chair respectively.
Source: World Hindu News (WHN)