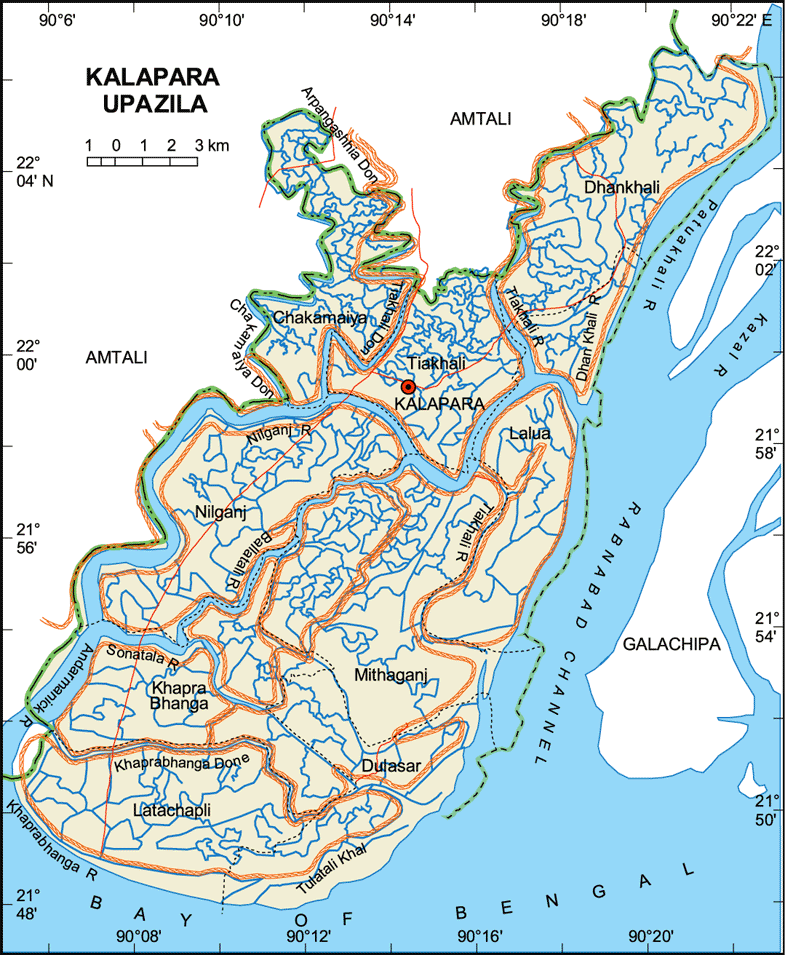 A piece of temple land, grabbed by an influential group at Chalitabunia village under Champapur union of Kalapara upazila, has finally been recovered by the upazila administration.
Kalapara upazila administration evicted the illegal occupiers from the land on December 10 and handed it over the temple committee.
The tin-shed temple named Shilpara Kali Mandir on 0.40 acres of land was badly damaged by cyclone Mahasen on May this year. Locals Hindus then built a thatched roof structure there.
Some locals led by land broker Feroz Munshi and his nephew Zakir Hossain recently grabbed the land of the temple.
Several hundred Hindus of the village protested illegal occupation of the land and filed a case with Kalapara Police Station on December 3.
Firoz Munshi grabbed the land, claiming that he leased it from Kalapara land office. But the land office sources said they filled up a canal beside the temple and then leased only the filled up land to Firoz.
After investigation, police and upazila found Firoz's claim not true and took necessary steps to recover the land.