An idol of the Lord Raghunath, which is the presiding deity of famous Kullu Dussehra, has been stolen from a temple located inside private residential complex of Maheshwar Singh, sitting MLA and chief 'kardar' of Lord Raghunath . Maheshwar's son Danvender Singh reported the matter to the Kullu police early this morning .The theft took place during the intervening night of December 8 and 9.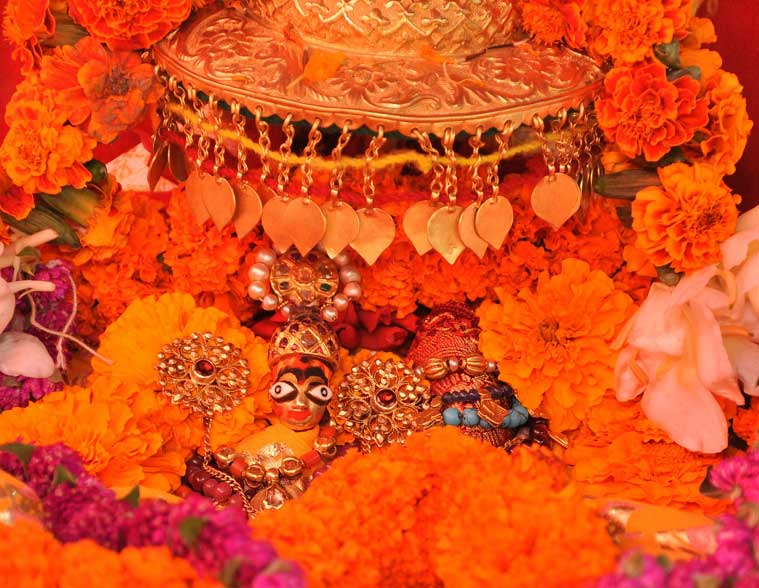 Maheshwar Singh met Chief Minister Virbhadra Singh on hearing about the daring theft of the 16th century old at his Rupi palace and sought immediate action from the police. Many in Kullu now feel that without Ranghunath's idol that leads the holy Chariot, the historic Kullu Dussehra will lose its significance as around 400 deities which participate in the congregation actually come to pay their obedience to Lord Raghunath – most powerful deity in Kullu. A similar theft attempt was made in January this year. 
The priceless and much revered idol and other articles stolen from the temple included Raghunath idol of Astadhatu, a gold locket, Astadhatu Hanuman idol alongwith golden chain, one stone of Narsingh Shila (covered with gold), one silver Ganesh idol, one pair of Charan Paduka, one silver aachmani, one silver shankh stand and several other antique items. Chief Minister Singh, who made a suo moto statement in the state assembly, said strenuous efforts were being made to nab the culprits, who apparently entered through the roof top with a rope and decamped with all valuables. "The incident has sent shock waves. Unfortunately , there was no home guards or police deployed at the temple, which was managed privately," he added.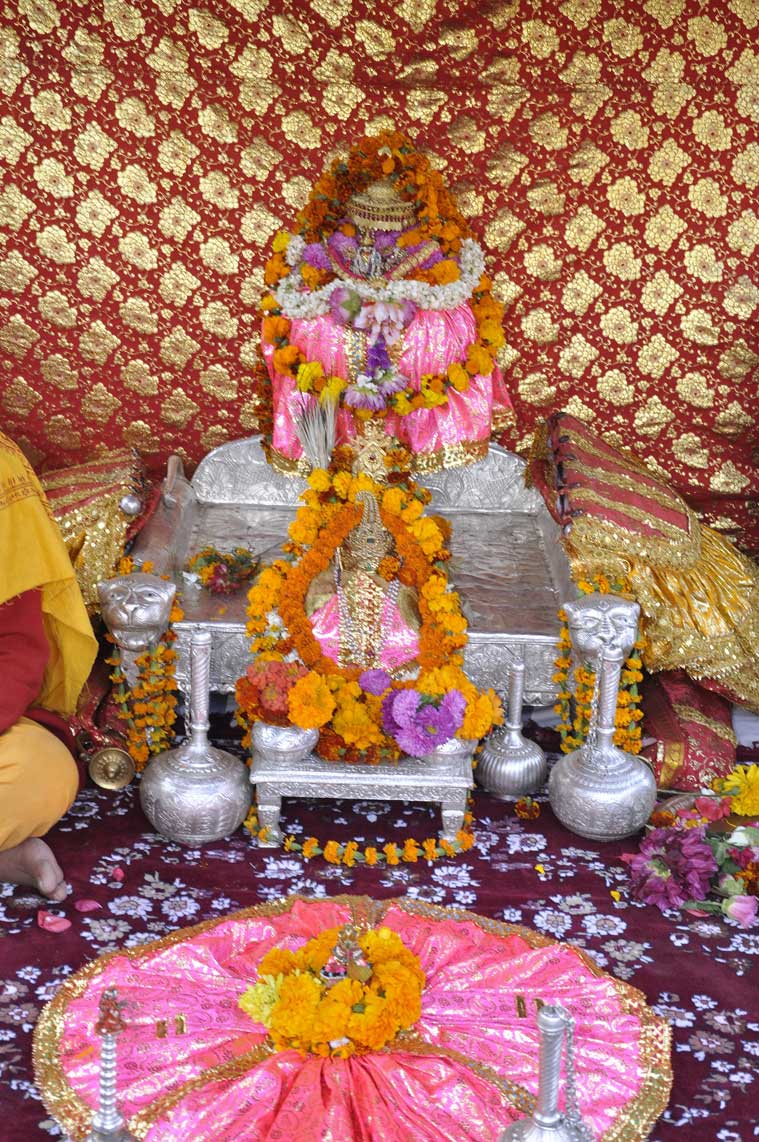 Superintendent of police, Kullu and other senior officers have visited the spot and set up a special team. An alert has been sounded to all districts and special barriers have also been set up to nab the culprits. He said Additional DGP ( law an order) Sanjay Kundu has also left for Kullu. Former chief minister Prem Kumar Dhumal sharing the concern over the theft said, "Thieves have used the same modus operandi which they adopted in January this year but failed in their plans. Ironically no lessons were learnt from the incident. The CCTV cameras were installed outside the temple and in the compound instead of temple and its sanctum sanctorum." Maheshwar's brother Karan Singh, also a sitting MLA, asked the Chief Minister to direct police to make immediate efforts to arrest the culprits and more importantly recover the idol, which is of great historic value. He suspected role of some insiders. Director General of police Sanjay Kumar said, "The police teams are on full alert and investigations were being done on scientific basis continued… 
Source : Indian Express