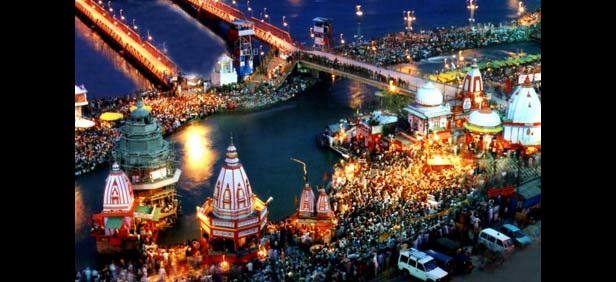 AMRITSAR: Hindu families living in Pakistan have sought help from Jathas coming from India for getting visas to visit Haridwar so that they could immerse ashes of their kin in Ganga river.

Banarsi Lal, a resident of Zafarwal village in Narowal district of Pakistan, is one such Hindu who has kept the ashes of his brother Kunti Lal in an urn, waiting to get a visa to India so that he could visit Haridwar to immerse the ashes in Ganga.

"My brother died 15 days ago. As per his last wish, I had applied for a visa to visit Haridwar to perform the last rites, but I haven't heard anything so far from the Indian high commission. I think, like other thousands of Hindus who have applied for visa to visit Haridwar, I also wouldn't get the permission and have to wait endlessly," Banarsi Lal told TOI over phone from Zafarwal on Monday.
Lal's family had migrated to Pakistan in 1947 and some of his relatives are still living in Gurdaspur district. He said there were thousands of Hindu families who had kept ashes of their kin, hoping to visit Haridwar.

He said he had contacted president of Nankana Sahib Sikh Yatree Jatha, Swaran Singh to help them get visa to travel to Haridwar. "We have contacted many Jatha leaders, but have not received any help so far."

When contacted, Swaran Singh said, "After his request, we held a meeting and decided to bring ashes of Hindus from Pakistan and immerse them in Ganga". A video clipping of the last rites would also be sent to the relatives back in Pakistan.

Singh is leading a Sikh jatha to Pakistan on November 4 to celebrate the birth anniversary of Guru Nanak Dev.